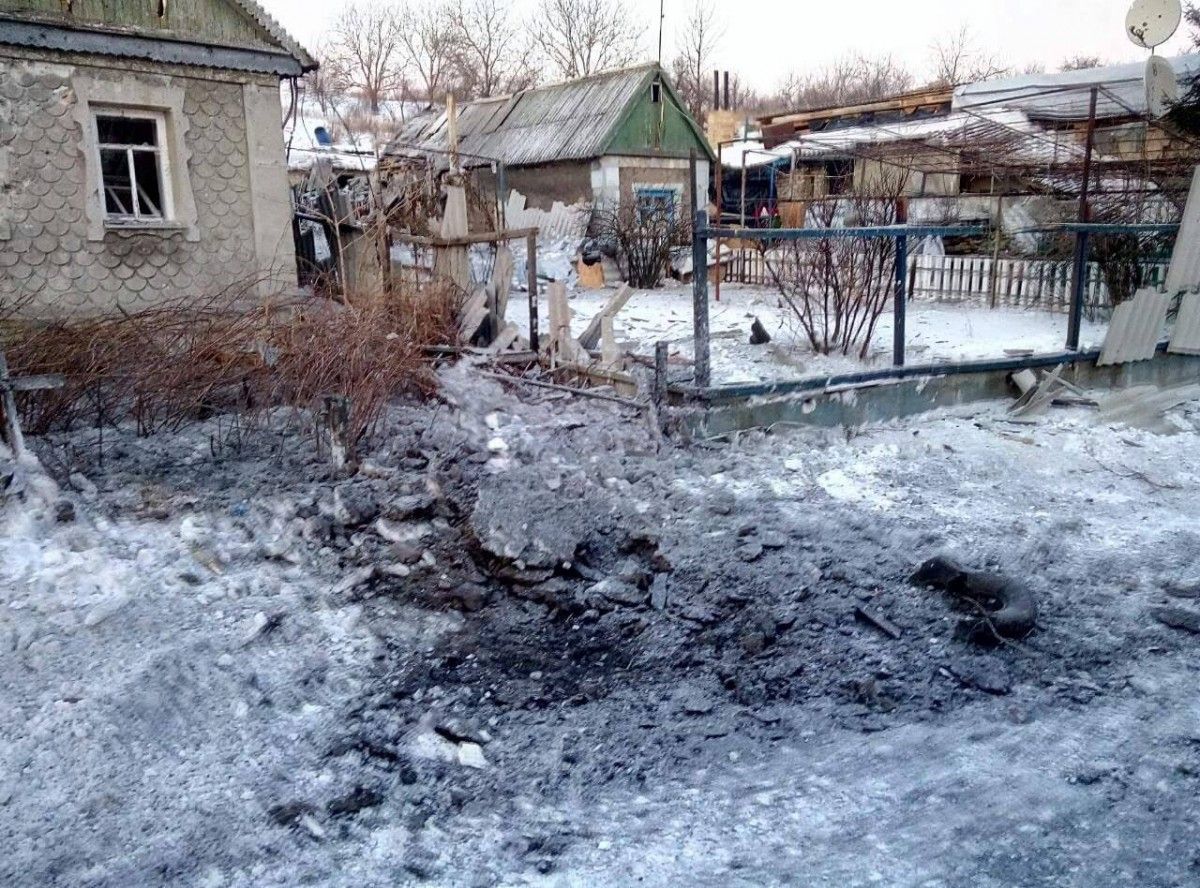 A Thursday attack on Avdiyivka began in the afternoon / Photo from Facebook_Vyacheslav Abroskin
"The town has just been attacked. I think it was either a tank or an artillery system. They have hit three residential buildings. One man has been killed, the other has been wounded," Chairman of Avdiyivka town administration Pavlo Malykhin told TV Channel 112 Ukraine.
"The wounded man has burns on his legs, doctors are providing aid to him," he said.
In his words, there was an unchecked report that one more man was trapped in the rubble.
"They have been trying to get him out of there – we'll see," he added.
Read alsoDonbas war: Offensive against Ukraine near Avdiyivka on Saturday successfully repelledMalykhin also confirmed that by the time of his interview, the attack had ceased.
Ukrainian parliament member Oksana Korchynska said in turn that Avdiyivka had been attacked by tanks, as army experts said, it could have been T-90's.
"Active shelling started in the afternoon. Military positions have been under attack the whole day. One soldier has been killed in action. The center of the town came under fire about 40 minutes ago. It is 400 meters from a hospital for civilians, where I'm now," she said.
"A young man was standing on the edge of the road, he was hit by a tank shell. The military say it was a T-90 tank with a 125mm high-explosive shell," she gave the details of the incident.
She also informed that two high-rise residential buildings had been damaged at 1 Gagarina and 12 Gagarina Street. "Luckily, there was no one in a building. The other had its heating system damaged. We have one civilian with medium burns. He is in hospital now, in the surgery department. This is an old man, he has got first- and second-degree burns," she said.
There was a man with injuries, but he did not want to be hospitalized, she added.
There were no other reports about the wounded in the attack.