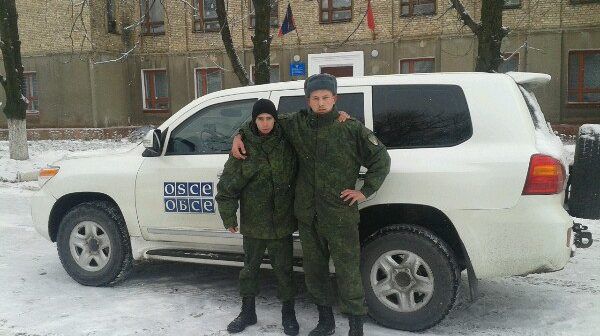 informnapalm.org
Horlivka-based boarding facility for the elderly and disabled before the war was home to 217 patients. Since the start of hostilities, some of them have been transferred to the town of Kostiantynivka. As of November 2015, some 50 people remained in Horlivka.
"Since mid-2015, the Horlivka rest home has become a place of dislocation of the Russian occupation forces, as confirmed by  Google Earth satellite imagery," the volunteers said.
According to the separatist media, during the fighting in winter 2015, the facility was damaged as a shell hit the roof, smashing the windows. From the images available pictures, it becomes clear why the artillery targeted the building as military trucks were almost constantly spotted in this territory.
informnapalm.org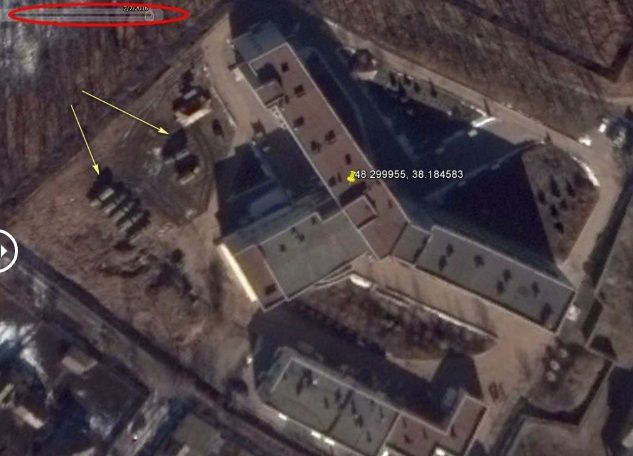 informnapalm.org
"'DPR' militants hesitate no more to post pictures of themselves posing in front of the Horlivka elderly care facility, commenting that they are "standing at the checkpoint." Thus, this social infrastructure facility has become a military base, in violation of international law," InformNapalm said.