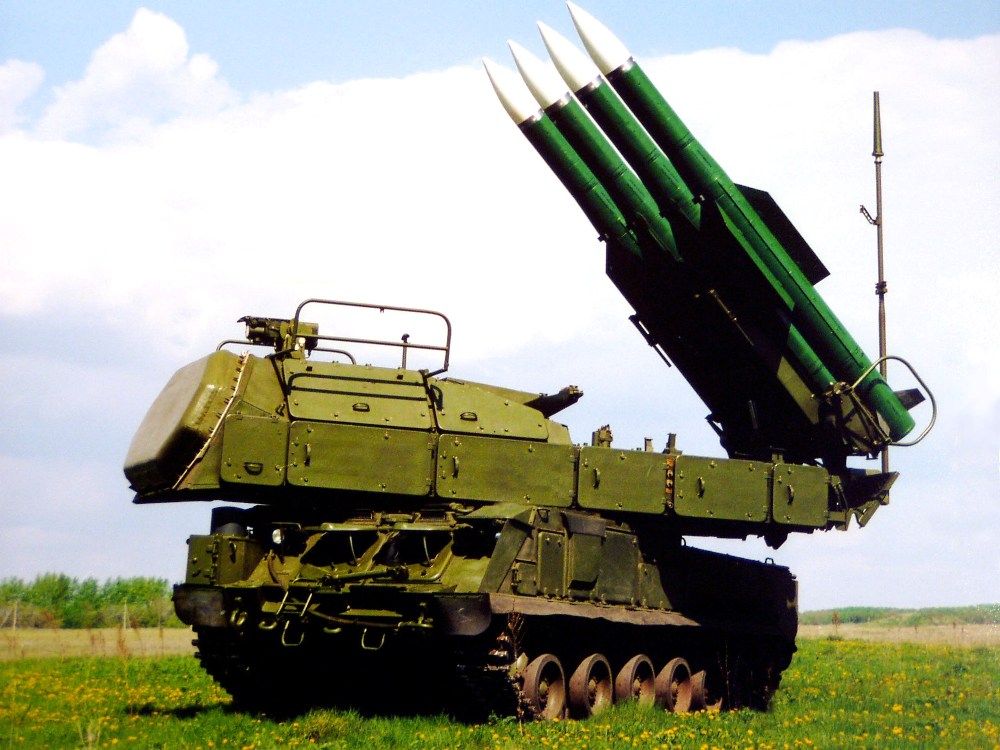 hvylya.net
According to experts, Buk naval systems together with S-300 and S-400 anti-aircraft missile systems of Russia's aerospace forces will completely "shield" the skies over the peninsula and the Black Sea "if necessary."
Read alsoMH17 case: Bellingcat spots possible organizer of relocation of deadly Buk (Photo)The new systems will go into service of a Sevastopol-based 1,096th anti-aircraft missile regimen. At the first stage, the regiment will receive Buk-M2 systems, to be followed by the more advanced Buk-M3 systems. However, the exact date of the rearmament remains unclear. The regiment is now armed with Osa anti-aircraft missile systems.
Read alsoTymchuk: 36,000 militants, Russian troops in Donbas (Infographics)Buk-M2 is able to engage warplanes and drones at a distance from 3km to 45 km, as well as cruise and ballistic missiles – at a 20 km distance. At the same time, the missile can even hit high-altitude strategic reconnaissance aircraft flying in the stratosphere, being able to strike targets at an altitude of 25,000 meters. At the same time, Osa systems hit targets at a distance under 10 kilometers and at an altitude of just over 5,000 meters.