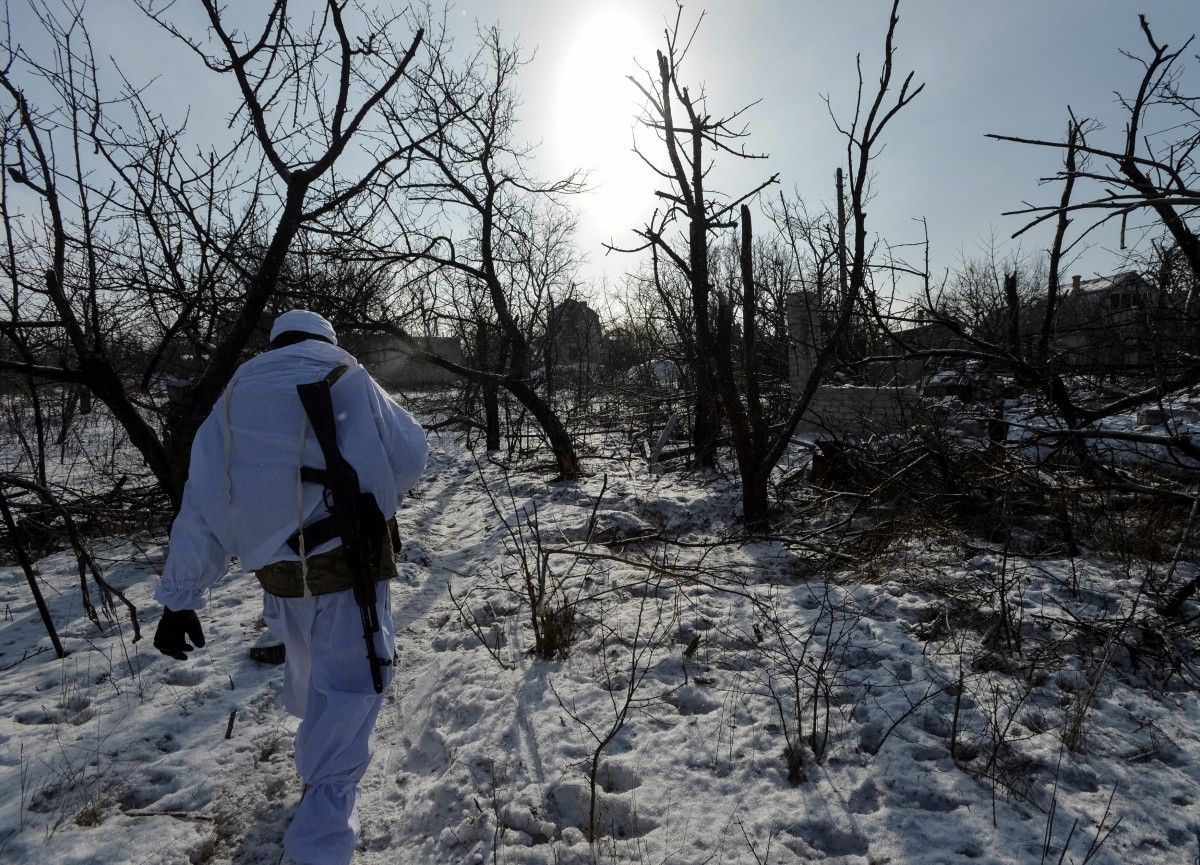 REUTERS
"According to our intelligence, the ranks of the militants have recently been reinforced by the units of the Main Intelligence Directorate of the General Staff of the Russian armed forces, which were deployed to join the militants' units," he told a briefing in Kyiv.
Also, according to Lysenko, the escalation of hostilities can be connected with the fact that the so-called 61st "humanitarian convoy" entered from Russia into Ukraine yesterday.
In addition, Lysenko believes that the escalation of hostilities could also be a result of the announcement by the so-called authorities of the "DPR"/"LPR" of an ultimatum in connection with the blockade the uncontrolled territory of Donbas.
As UNIAN reported earlier, Russia's hybrid military forces attacked Ukrainian army positions in Donbas 117 times in the past 24 hours with two Ukrainian soldiers reported as killed in action (KIA) and two as wounded in action (WIA).
On February 27, the leaders of terrorist organizations "DPR" and "LPR" stated their demand to the official Kyiv to ensure the lifting of a trade blockade of the occupied territories before March 1, threatening to introduce "external management" at Ukrainian enterprises operating in militant-controlled areas of Donetsk and Luhansk regions.