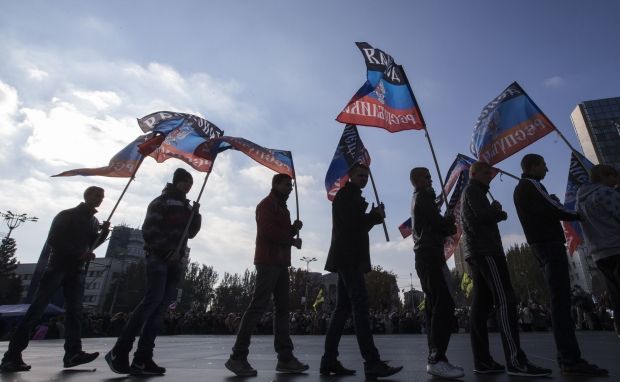 REUTERS
"It is the third such center opened in European Union states," so-called head of the "DPR" representation center in Greece and a co-organizer of Greece's Safe Donbas society Andreas Zaferis said at an "opening" ceremony, TASS wrote.
"Soon, such centers will open in other European countries," he added.
Greek government officials, however, stressed that the center has no official diplomatic status.
Read alsoRussia to apply same migration rules to "DPR"/"LPR" as to Ukraine – media"Greece has never recognized the self-proclaimed 'Donetsk People's Republic.' Any actions undermining the territorial integrity of Ukraine are in complete opposition to the Greek government's firm stance on respect for Ukraine's territorial integrity," Foreign Ministry spokesperson Stratos Efthymiou said in response to a journalist's question regarding reports of the opening of a self-proclaimed "official delegation of the Donetsk People's Republic" in Greece.
"The news agency report of the aforementioned unrecognized entity's opening of an 'official' delegation obviously does not reflect the reality of the situation," the Greek Ministry of Foreign Affairs said on Facebook.