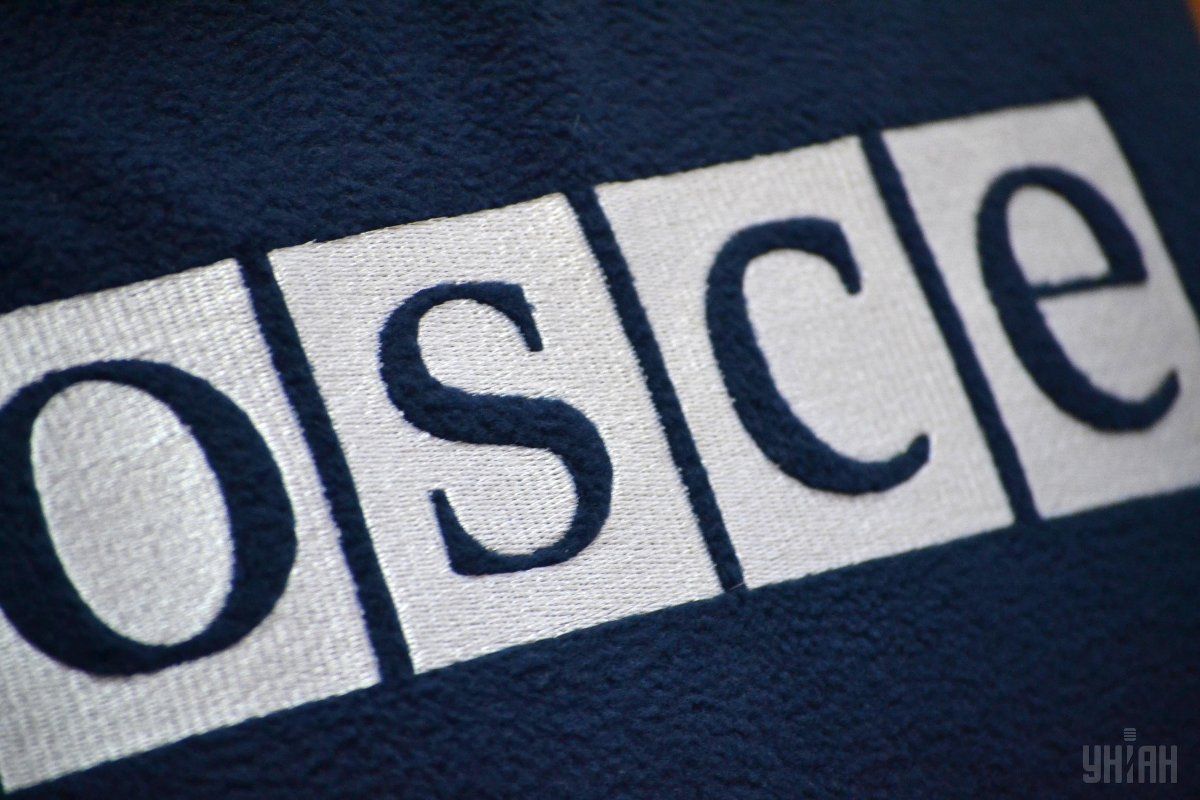 Photo from UNIAN
"At about 13:10, a couple minutes after launching a mid-range unmanned aerial vehicle (UAV), the SMM observed another UAV almost directly above the patrol's position, approaching from the south-south-west at a height of approximately 100 meters. The UAV was slightly larger than the SMM UAV and darker in color, with a larger wingspan and vertical wingtips. It sounded like it had an electric motor. The SMM immediately began the landing procedure for its own UAV. The other UAV flew over the SMM patrol's position, circled three times – steadily gaining altitude – and then departed to the west. Less than half a minute later, the SMM heard ten single shots of small-arms fire 200-300 meters west," the OSCE SMM said in its report on Monday, March 27.
The duration of the shooting was about 30 seconds, the monitors said.
Read alsoMilitants down OSCE SMM's drone near Donetsk filtration plant"The SMM assessed that the shots were being fired in the direction of the SMM UAV, which was 200-300 meters west and at a height less than 100 meters. It landed normally, without any evident damage. At 13:22 the SMM departed the area," the report said.
The SMM informed the Joint Centre for Control and Co-ordination about the incident and requested that it follow up.