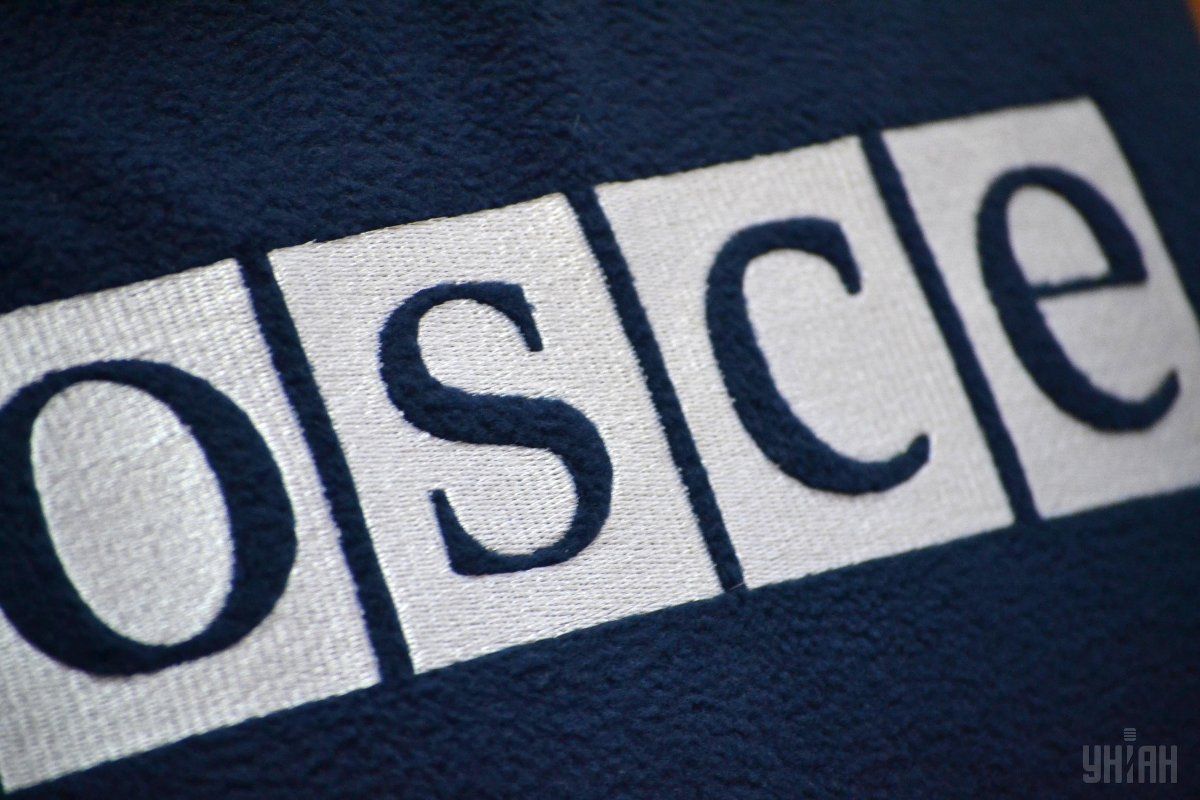 Photo from UNIAN
"Around 14:00 of April 5, the SMM observed, in violation of the respective withdrawal line, heavy weapons moving in the vicinity of an aerodrome in Luhansk – 1.2km north of the road M04," the OSCE SMM said in its spot report on Thursday, April 6.
"At 16:30, an SMM patrol of four monitors in two armored vehicles arrived at a location 200m west of the aerodrome, in the south-eastern outskirts of "LPR"-controlled Luhansk city, to conduct a flight of its mini unmanned aerial vehicle (UAV) in the area."
Read alsoOSCE reports civilian casualties in Donbas: 21 killed, 95 injured in 2017The OSCE added that at 16:40, the SMM launched its mini-UAV. At around 16:42, while the UAV was about 650m east of the patrol's position, the SMM heard two bursts of small-arms fire (a total of 10-20 shots in the duration of 30 seconds), 1km east of the patrol's position. The SMM immediately flew the UAV back, and at 16:44, the UAV landed normally, without any evident damage. Shortly after, the SMM left the area.
No SMM members were injured or UAV damaged. The SMM informed the Joint Centre for Control and Co-ordination about the incident and requested that it follow up.
"During its flight in the area, the UAV spotted three MLRS (BM-21 Grad, 122mm), five towed howitzers (2A65 Msta-B, 152mm), seven self-propelled howitzers (2S1 Gvozdika, 122mm), seven tanks (T-72) – all in violation of the respective withdrawal lines – as well as seven infantry fighting vehicles (BMP-2), 13 armored personnel carriers (five BTR-70, one BTR-80, seven MTLB, one of those mounted with anti-aircraft gun), six military-type trucks, and at least 35 men in military-style clothes," the OSCE said.