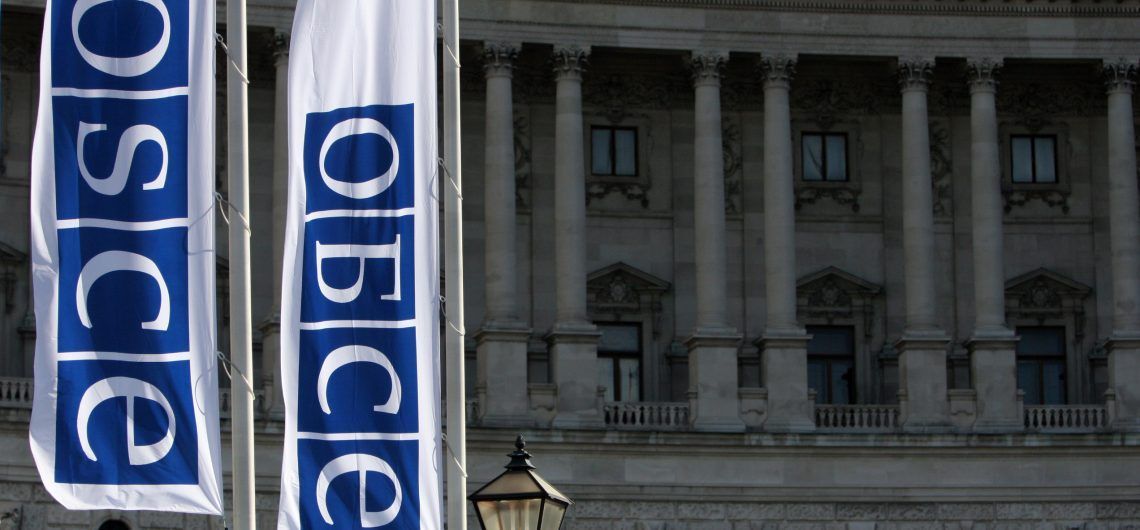 Photo from osce.usmission.gov
"In violation of the respective withdrawal lines in areas not controlled by the government, the SMM saw on April 7 three multiple-launch rocket systems (MLRS) (BM-21 Grad, 122mm) near Khrustalnyi (formerly Krasnyi Luch, 56km south-west of Luhansk)," the OSCE SMM said in a report based on information received as of 19:30 local time on April 9, 2017.
"On both April 8 and 9, the SMM saw seven tanks (T-72), ten towed howitzers (five 2A65 Msta-B, 152mm; and five D-30 Lyagushka, 122mm), seven MLRS (BM-21), and seven self-propelled howitzers (2S1 Gvozdika, 122mm) in the south-eastern outskirts of Luhansk city," it said.
Read alsoUkraine military release video of enemy Grads shelling VodianeThe SMM observed weapons that could not be verified as withdrawn, as their storage does not comply with the criteria set in the October 16, 2015 notification, it said.
In non-government controlled areas, the SMM noted as present: 11 self-propelled howitzers (2S1), five MLRS (BM-21), six towed howitzers (D-30) and four anti-tank guns (MT-12 Rapira, 100mm).
The SMM noted as missing: 16 MLRS (BM-21), including four for the first time, three self-propelled howitzers (2S1), including two for the first time, and 12 mortars (11 PM-38, 120mm; and one 2B11 Sani, 120mm).