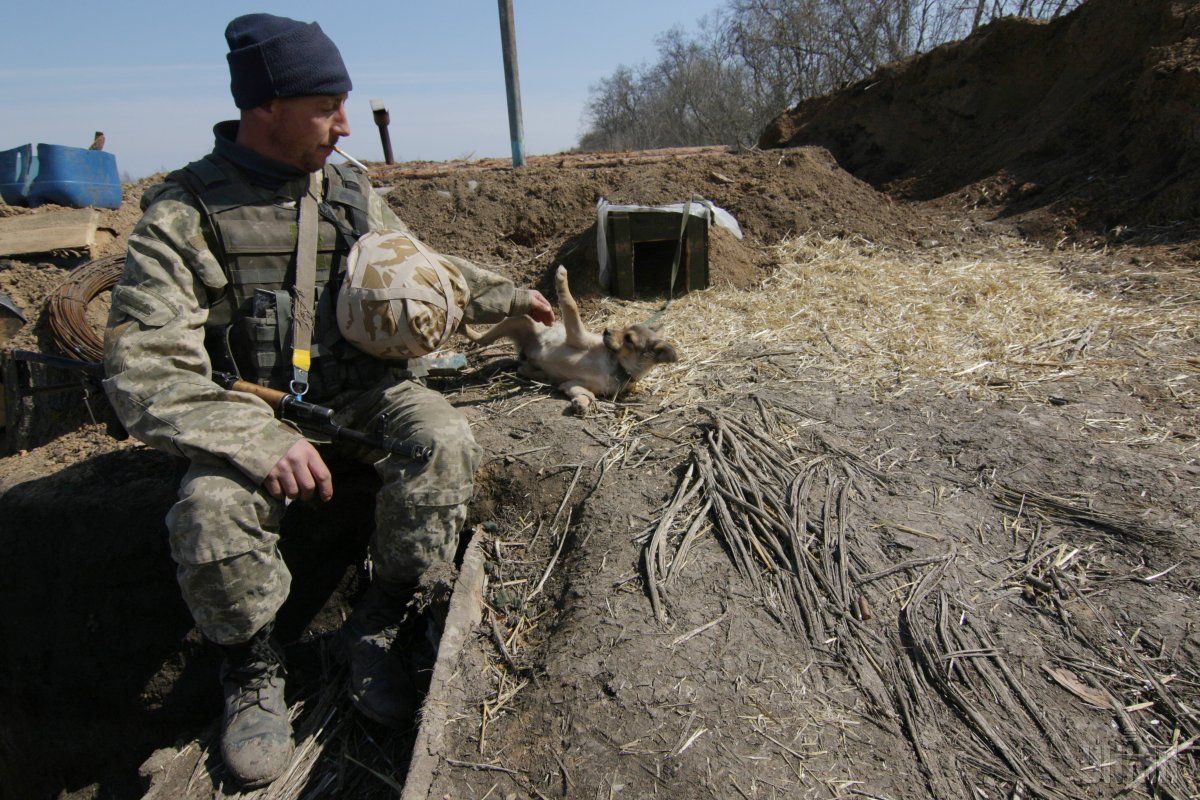 Photo from UNIAN
"If we don't help stop the Russians in Ukraine, they will eventually come to get us too," says a Jonas Ohman, a Swede who heads the movement, ABC News reported with reference to AP.
Since the conflict began, millions of euros have been pumped into Ukraine by Lithuania and smaller amounts from other Baltic states, with regular fund raising events and government aid. Hundreds of wounded soldiers are treated at Lithuanian hospitals, and children from the war zone are brought to schools in the Baltic country.
Lithuania has no border with Ukraine, but like its Baltic neighbors it shares a frontier with Russia — in this case, the exclave of Kaliningrad, which Moscow uses as a major Baltic military base. Although this border is less than 300 kilometers long, Lithuania — like Latvia and Estonia — has bitter memories of five decades of Soviet occupation and holds a deep distrust of Moscow despite its 13-year membership in NATO since regaining independence in the wake of the 1991 Soviet collapse. Lithuanians fear the conflict could prefigure Russian ambitions to forcefully retake them.
Read alsoTurchynov, Linkevicius discuss Donbas escalation, cooperation"We have worked in Ukraine for several years now. We know the needs, who needs it and how to provide it," Ohman told The Associated Press before leaving on another trip there. "Ukrainian people are very happy when we come. Even though we may not have much stuff, they are thankful not just for aid but also for the attention."
The Lithuanian government is aware of the group's activities — none of which is thought to be illegal.
Studies seem to indicate that the Blue-Yellow volunteers are not alone in their mission.
Read alsoLithuania joins Ukraine, Poland's fight against Nord Stream-2A survey by pollster Rait in December indicated that 63% of Lithuanians support efforts in helping Ukraine, and a recent charity concert raised more than EUR 110,000. The government has helped, too, with more than EUR 8.5 million aid to Ukraine, according to Foreign Minister Linas Linkevicius.
"A common historical past bonds the people of Lithuania and Ukraine very closely. We are united by a common struggle for independence and the same challenges," he said.
"We will continue to help Ukraine to become a thriving European country — it is the aim of the whole of the Western world."
Read alsoReuters: Lithuania says it supplies ammunition to Ukraine for first time in two yearsLithuanian officials and specialists constantly travel between Vilnius and eastern Ukraine.
Defense Minister Raimundas Karoblis, who visited in January, assured Ukrainians that Lithuania would continue supporting its resistance against Russian separatist aggression and provide practical support for defense reforms.