Radio Praha: Czech injured in OSCE security incident in Ukraine
The two injured persons in a car of the OSCE Special Monitoring Mission (OSCE SMM) to Ukraine that exploded after driving over a mine in the self-proclaimed Luhansk People's Republic in the east of Ukraine on Sunday morning included a Czech citizen, according to Radio Praha.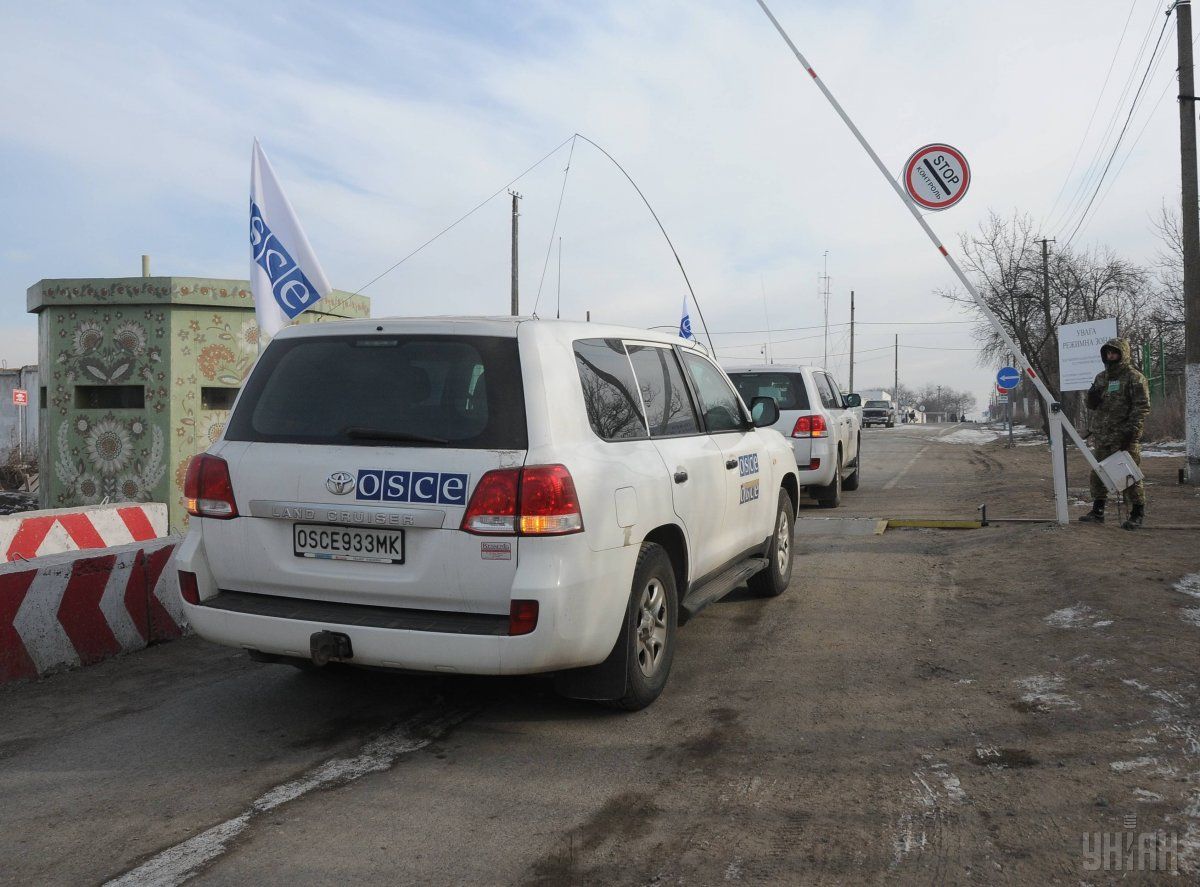 Photo from UNIAN
"The Czech was driving the car at the time of the incident," Radio Praha said.
The Czech observer and his German colleague were reported to be stable, it said.
As UNIAN reported earlier, the incident happened near the village of Pryshyb controlled by the self-proclaimed Luhansk People's Republic, the so-called "LPR."
The OSCE SMM said in its update that it could confirm that a patrol consisting of six patrol members and two armoured vehicles had been involved in a serious incident while patrolling in the vicinity of the settlement of Pryshyb, an area not controlled by the Ukrainian government in Luhansk region.
"As a result of this incident, one patrol member has died and two members have been taken to hospital for further medical examination," it said on Facebook.
Read alsoMember of security watchdog OSCE killed in Ukraine was American citizen – media
Donbas separatists claimed the OSCE car had strayed from its route.
Reuters reported that the killed observer was an American citizen.
Austrian Foreign Minister Sebastian Kurz called for an investigation of the incident and, in a tweet, said he had spoken to the mission's ambassador, Ertugrul Apakan.
"Need thorough investigation; those responsible will be held accountable," he said on Twitter.
The incident is being investigated.
If you see a spelling error on our site, select it and press Ctrl+Enter