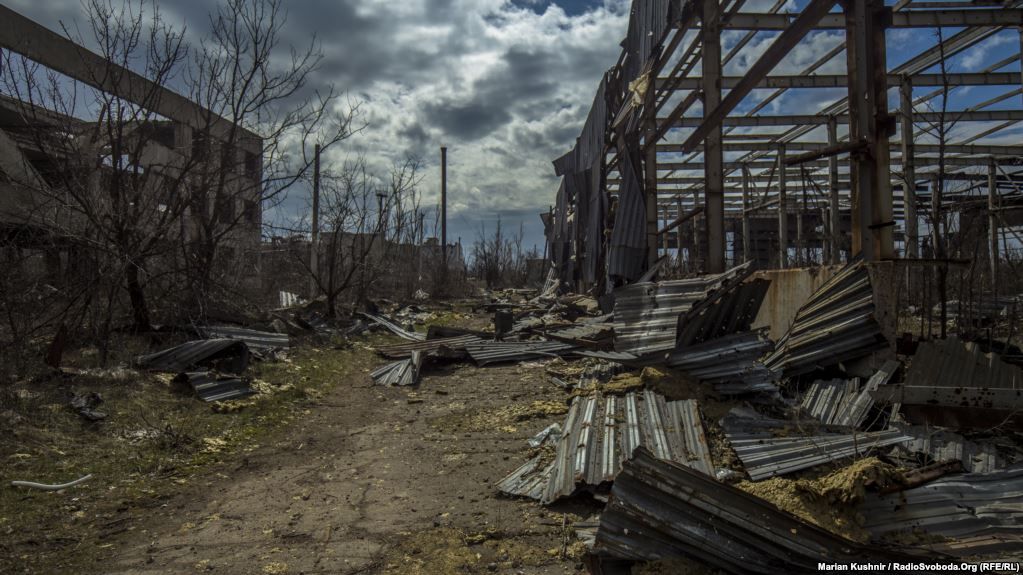 radiosvoboda.org
The State Emergency Service officers show what's left of the exploded shells. A representative of the local police said that one person was wounded in the head as a result of the militant shelling of Avdiyivka.
As UNIAN reported earlier, on May 23, Russia's hybrid military forces mounted an attack on the old part of the Ukrainian-controlled town of Avdiyivka in Donbas, using 122mm Grad-P portable rocket launchers.
"Rockets have hit houses at 96 Kolosova Street and 3 Levanevskoho Street. Fortunately, no one was injured there, [but] at 45 Lermontova Street, a local man was wounded in the head," deputy chief of the National Police of Ukraine and chief of the local police in Donetsk region Viacheslav Abroskin wrote on Facebook on Tuesday, May 23.