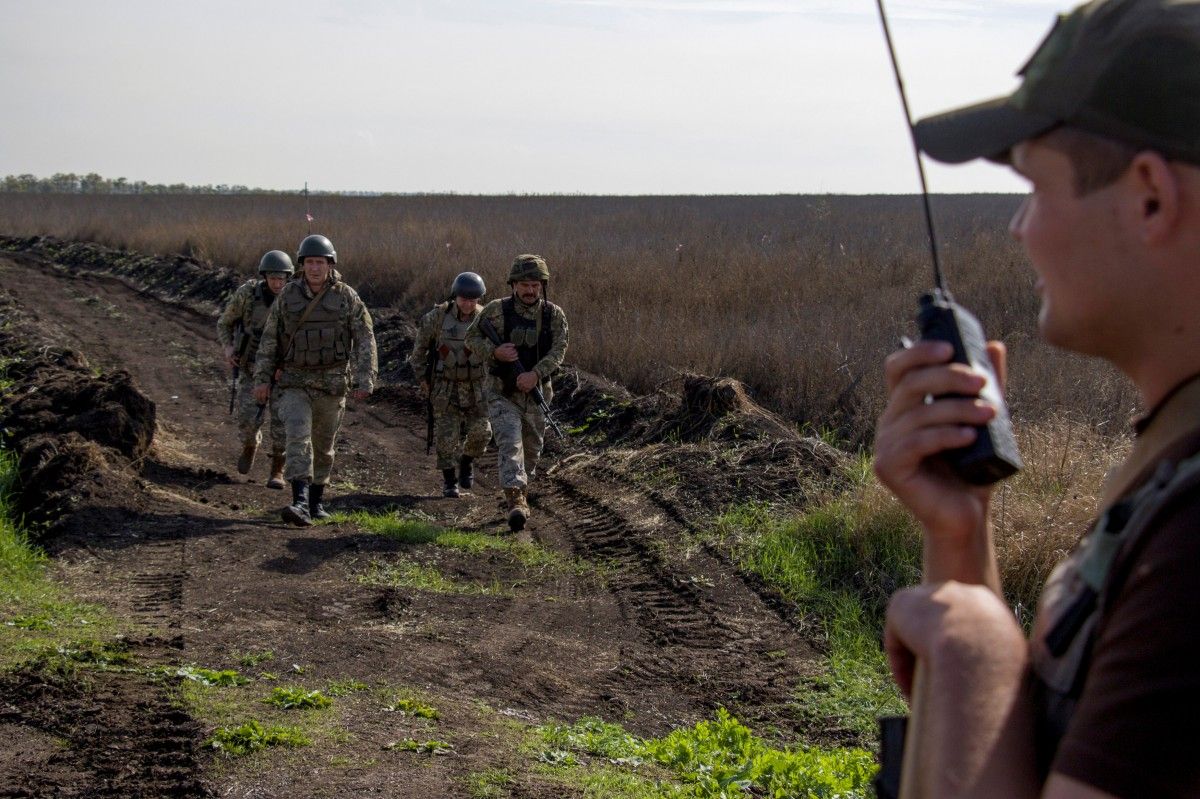 REUTERS
Three criminal cases have been opened in connection with the alleged use of "heavy weapons against civilians in the south-eastern Ukraine," the report said.
Read alsoOSCE envoy Sajdik: Number of civilians killed in Donbas more than doublesThe committee claims that the Ukrainian government troops on May 18, 20 and 21 of 2017 fired heavy weapons on civil infrastructure in the villages of Kominternove and Spartak, as well as in the Petrovsky district of Donetsk. "As a result of the shelling, four civilians suffered injuries of varying severity," the committee claims.
Furthermore, Russian investigators made up a document, namely the "Protocol on the cessation of the use of weapons in the southeast of Ukraine and the relevant Memorandum," which the Ukrainian military had allegedly violated.
The Russian agency believed that Ukrainian soldiers had "deliberately fulfilled illegal orders of top officials of the Ukraine's Defense Ministry."
Read alsoUkrainian army TV releases showing aftermath of militant Grad shelling of AvdiyivkaAs reported, in order to justify its aggression, Russia had initiated criminal proceedings against the leadership of Ukraine and chiefs of Ukrainian security forces, coordinating the country's defenses against Russian invaders. In particular, the cases had been brought against Ukrainian Defense Minister Stepan Poltorak, Chief of the General Staff of the Armed Forces of Ukraine Viktor Muzhenko, former Commander of Ground Forces Anatoliy Pushnyakov, former Deputy Commander of Ukrainian National Guard Mykola Balan, and other Ukrainian citizens.
In general, the committee has initiated over a hundred criminal cases against the Ukrainian military for repelling Russian aggression.
"Some 102 criminal cases have been opened since 2014, targeting 90 persons. Basically, they are the soldiers of the Ukrainian army, beginning with the Defense Minister and finishing with the commanders of separate units and formations that directly commit serious international crimes," head of the RF Investigative Committee Alexander Bastrykin said.
Read alsoOSCE: "DPR" members instructed to deny SMM passageOn September 30, 2014, the Prosecutor General's Office of Ukraine began criminal proceedings against officials of the Investigative Committee of the Russian Federation for assisting terrorist organizations "DPR" and "LPR" (self-proclaimed Donetsk and Luhansk People's Republics).
On August 8, 2016, the Prosecutor General's Office issued suspicion notices against 18 representatives of the Russian government and the leadership of the Russian armed forces on charges of encroachment on the territorial integrity and inviolability of Ukraine, waging aggressive war, and other crimes.