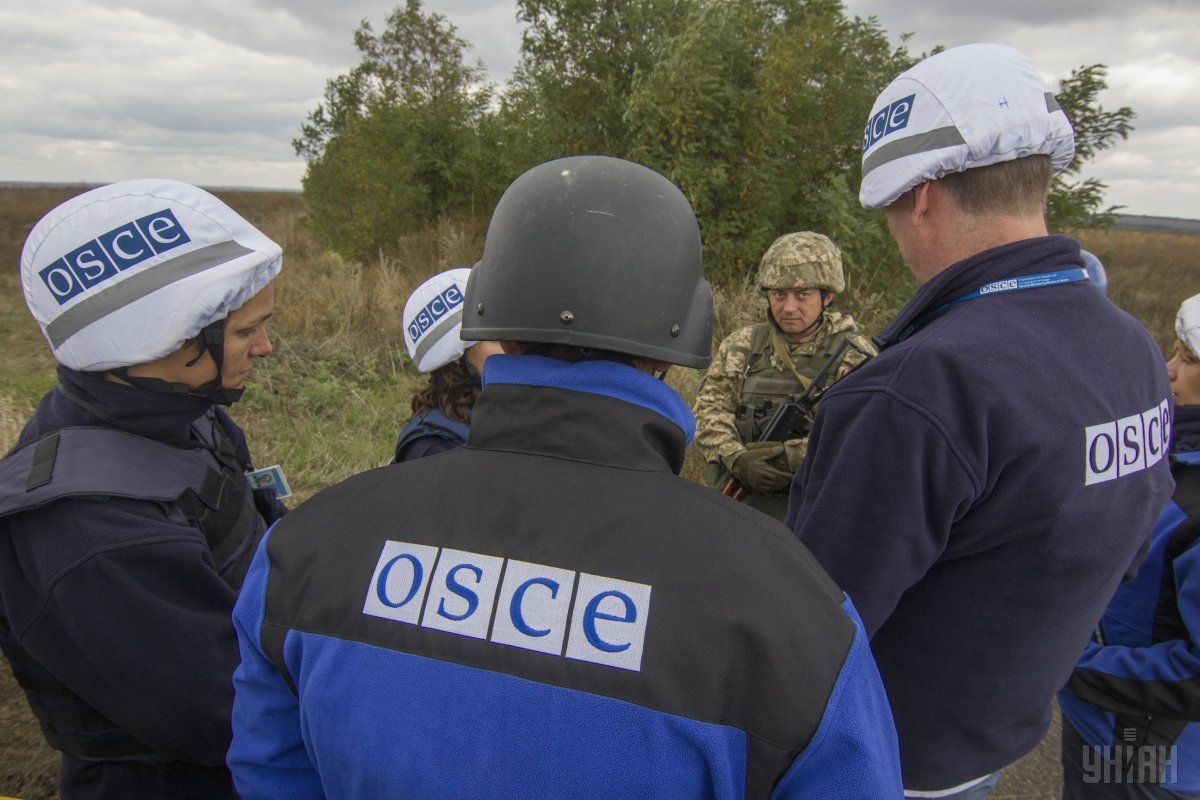 Photo from UNIAN
"On the morning of 1 June, at a checkpoint 800m north of "LPR"-controlled Pervomaisk (58km west of Luhansk), the SMM saw three barriers partly obstructing the road and observed three unarmed "LPR" members digging a trench on the side of the road. In the afternoon, the Mission observed two trenches converging toward the middle of the road, leaving about 2m of unbroken surface. Two armed "LPR" members removed a wooden plank with five anti-tank mines from each trench to allow the SMM vehicles to pass through," the SMM said in a report based on information received as of 19:30 local time on June 2, 2017.
On 2 June, at the same checkpoint, the SMM saw the same three barriers partly obstructing the road. Beside two of the barriers, within each trench, was a wooden plank with six TM-62 anti-tank mines.
Read alsoOSCE spots banned Gvozdika howitzers in militant-controlled area of Donbas"Two Russian officers of the Joint Centre for Control and Co-ordination (JCCC), who were also present, photographed the barriers and told an "LPR" member at the checkpoint that the placement of anti-tank mines was a violation of the Framework Decision on disengagement. One of the officers told the SMM that the mines would be removed by the morning of 3 June," the mission said.
In addition, at a checkpoint 3km north of Pervomaisk, the SMM could not proceed due to three new barriers partly obstructing the road. Armed "LPR" members did not allow the SMM to photograph the barriers, the report says.