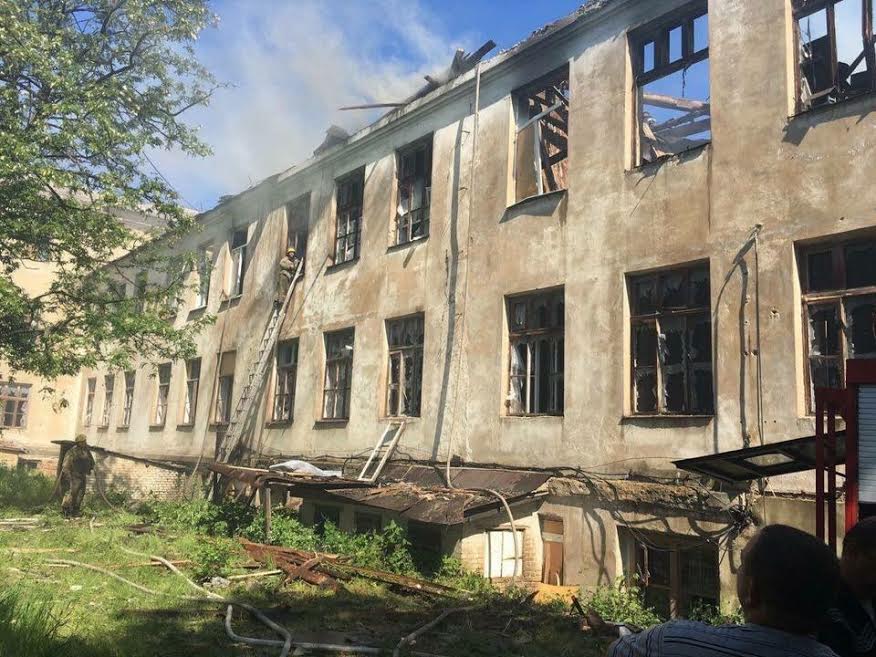 Damaged facilities in Krasnohorivka / Photo from People's Front
The attack started on Monday midnight and lasted for several hours, the press service said.
Residents reported the damage of two private houses on Lomonosova Street to the police at 10:15 local time on Monday, June 5.
Police are now examining the scene and documenting the case under Part 2 of Article 258 (an act of terror) of the Criminal Case of Ukraine.
No casualties have been reported.
There is no shelling in the town now. Police are patrolling the streets.
As UNIAN reported earlier, Krasnohorivka is under regular enemy fire.
Read alsoJCCC: Number of injured in Krasnohorivka attack grows to eight civilians (Photos, video)The previous incident was reported on Saturday, June 3, when Russian occupiers fired 82mm mortars on residential areas and a school, with one civilian female reported as injured.
The earlier large-scale attack on the town's residential areas was recorded on Sunday, May 28, when eight residents of Krasnohorivka had been injured and 14 civilian facilities, including a school building and a hospital building, had been damaged.