Ukrainian journalist reported missing in occupied Donetsk, his identity revealed
A journalist who has been living in the occupied city of Donetsk since the beginning of the Russian occupation of Ukraine's Donbas and whose articles have been published by Ukrainian media outlets under the pen name Stanislav Vasin went missing last week; his real name is Stanislav Aseyev, according to the Ukrainian online newspaper Ukrayinska Pravda.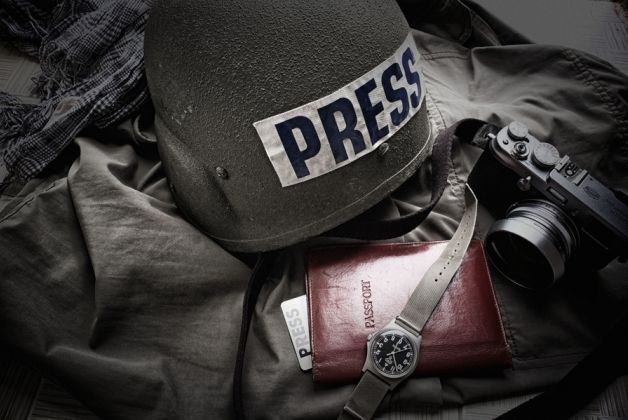 The journalist went missing on June 6 / Photo from pressemblem.ch
Aseyev, born on October 1, 1989, did not flee from the occupation and his recent contact was reported on June 2; Ukrayinska Pravda reports he is alive.
Former Ukrainian Member of Parliament from Donetsk Yehor Firsov wrote on Facebook on Friday, June 9, that the Ukrainian police had opened a criminal case on the fact of Aseyev's disappearance.
The SBU Security Service of Ukraine has also been informed about this case.
Read alsoDonbas hostage swap: militants demand release of ex-Berkut troops, terrorists, murderers – Gerashchenko"We are now doing everything possible to include Stas in a list for an exchange of hostages," Firsov said.
"We'll have to save Stas. Meanwhile, media support from the foreign media is needed – this could accelerate his release. Communication with the OSCE, the UN and other international organizations in the occupied areas could be managed by Stas' mother," Firsov added.
On the day when Stanislav's disappearance was reported, he had to send his material to Radio Liberty, but the file did not arrive. Stanislav's friends claim Donbas militants seized his laptop and posted some latest messages on his Facebook page.
If you see a spelling error on our site, select it and press Ctrl+Enter