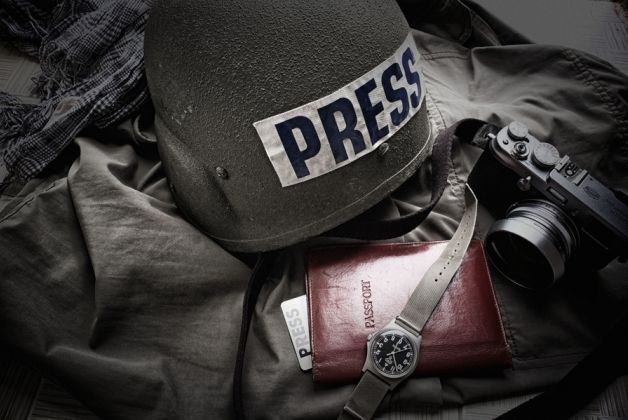 pressemblem.ch
Stanislav Aseyev, a freelance contributor to U.S.-funded Radio Free Europe/Radio Free Europe's Ukrainian service has been missing since June 2 in the rebels' self-proclaimed Donetsk People's Republic in eastern Ukraine, Al Arabiya reports.
His disappearance gives "strong grounds to be concerned that local security officials have forcibly disappeared him," Tanya Lokshina, Russia program director at Human Rights Watch, wrote Saturday on Open Democracy, a site focused on human rights.
If 27-year-old Aseyev is in custody, "the de-facto authorities should immediately end his forcible disappearance by acknowledging his detention, and release him," Lokshina said.
Aseyev's disappearance was first reported by his friend and former Ukrainian lawmaker Yegor Firsov.
Read alsoUnion federations seek answers after journalist goes missing in UkraineAseyev was based in the rebels' de facto capital Donetsk and failed to file his latest piece to Radio Free Europe on June 3.
"Aseyev did not come home and no longer answered phone calls. The connection with him was lost. The last time he contacted his mother was on the afternoon of June 2," Firsov wrote in a blog on the Ukrainska Pravda news website.
Relatives went to his flat in Donetsk and said it appeared to have been searched and his computer was missing, the global journalist rights watchdog Reporters Without Borders (RSF) said last week.
Read alsoUkrainian journalist reported missing in occupied Donetsk, his identity revealed
It said it held the rebels' "self-proclaimed authorities responsible for his fate and for his safety."
"We urge all of the region's political actors... to help obtain his immediate release," RSF said.
The New York-based Committee to Protect Journalists on Friday quoted its Europe and Central Asia program coordinator Nina Ognianova as saying: "We call on Ukrainian authorities to employ all resources at their disposal to find and ensure the safety of Stanislav Aseyev."