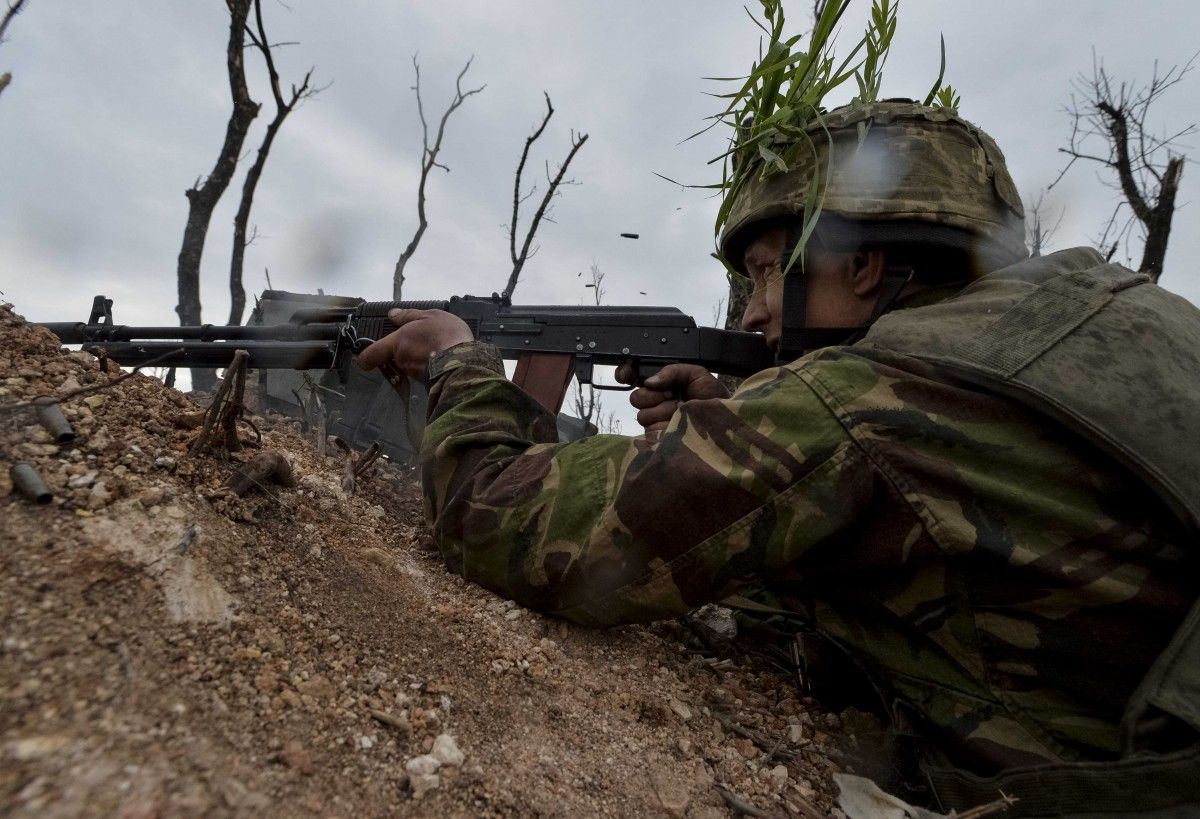 REUTERS
"Ukrainian Armed Forces servicemen who are carrying out a mission in the ATO zone in Donetsk and Luhansk regions have neutralized an enemy sabotage and reconnaissance group," the ATO HQ said in a report on Sunday, June 25.
Four members of the group are reported to have been detained, and two others – the commander and another member who were resisting the ATO forces – were eliminated.
Read also"Harvest ceasefire" in Donbas fails"It must be noted that the liquidated commander of the group was a citizen of the Russian Federation, a resident of the [Russian] city of Kirov," the ATO HQ said.
In addition, there was another citizen of Russia among the captives. He is from Russia's Altai Krai.
"Two PK machine guns, two Dragunov sniper rifles, two Kalashnikov AK assault rifles, one light anti-tank weapon were seized during the operation," the ATO HQ said.
An investigation into the incident has begun under the supervision of the ATO military prosecutor's office.