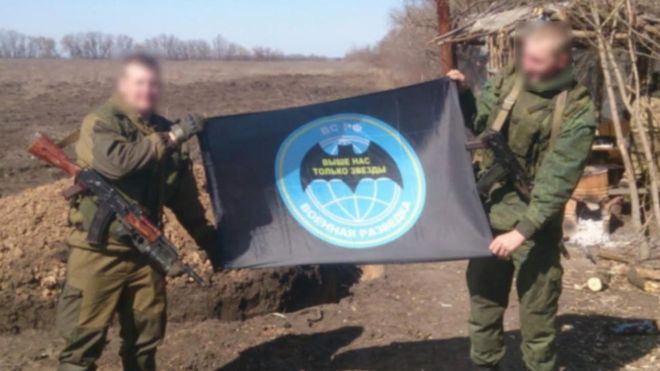 bbc.com
In particular, the publication shares a request sent by member of Saint Petersburg Legislative Assembly Boris Vishnevsky to the defense minister of the Russian Federation, which, referring to Ageyev's mother, says that after compulsory military service, her son signed a contract a year later to serve in the Russian army and left for service in a military unit located in the town of Bataysk in Rostov region on March 18, 2017, Novaya Gazeta wrote.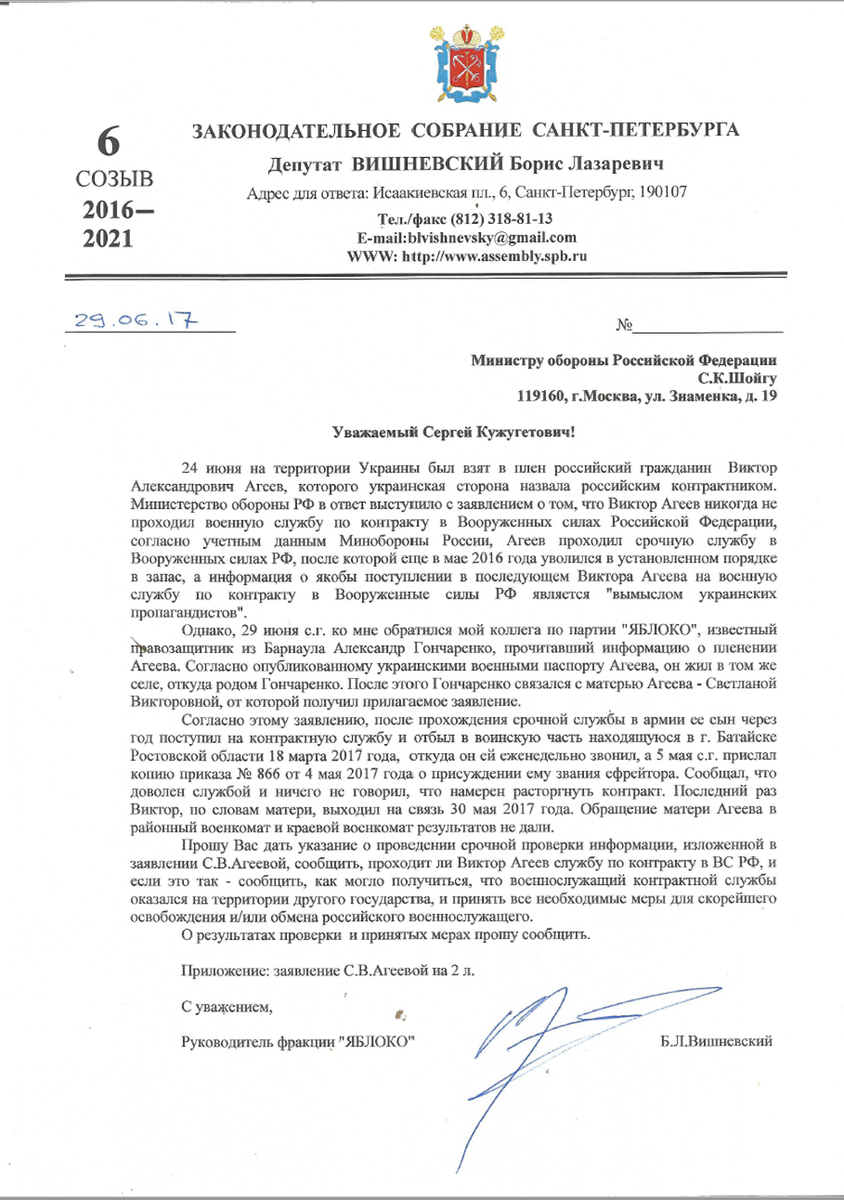 Novaya Gazeta
He called her from there every week, and on May 5, 2017, he sent her a copy of an order dated May 4 issued to promote him to the rank of private first class.
Ageyev also reported that he was satisfied with the service and did not say anything about plans to terminate the contract. According to the mother, the last time she talked to him on May 30, 2017.
Ageyev's mother contacted the district and regional military registration and enlistment office for more details about her son, but she did not receive any feedback.
Read alsoTwo Russians among members of sabotage group destroyed by Ukraine troops in DonbasAs UNIAN reported, Russian soldier Ageyev was captured by Ukrainian troops near the village of Zholobok, Luhansk region, on June 24. He was part of an enemy special forces group.
Later, the Russian Defense Ministry said that Russian citizen Viktor Ageyev had "retired" the year before.