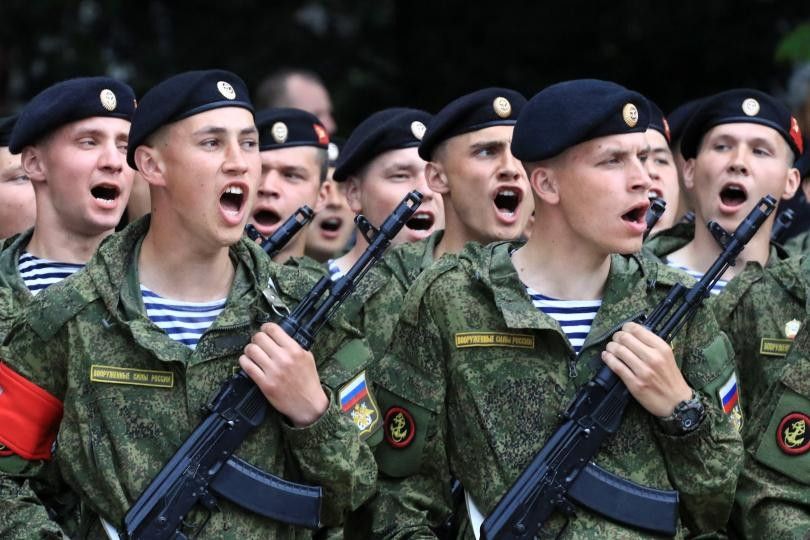 REUTERS
"A combined military force of Russia, including the Crimean joint forces, who are deployed in temporarily occupied areas of Donetsk and Luhansk regions, along the border of Ukraine, and in Crimea, exceeds 60,000 armed and trained servicemen," Rusnak said at the 95th Seminar of the NATO Parliamentary Assembly within the framework of the Rose-Roth Initiative in Kyiv.
Read also"Ceasefire" in Donbas: 2 KIA's, 3 WIA's amid 22 enemy attacks in last dayThe Russian troops are equipped, among other things, with Tochka tactical missile systems, tanks, armored combat vehicles, artillery systems and multiple launch rocket systems, he said.
"According to reports, the 1st and 2nd Army Corps [deployed in occupied Donbas] are mostly under command of regular servicemen, namely officers and generals of the Armed Forces of Russia, sent to the temporarily occupied areas of Ukraine for a period of three to 11 months," Rusnak said.