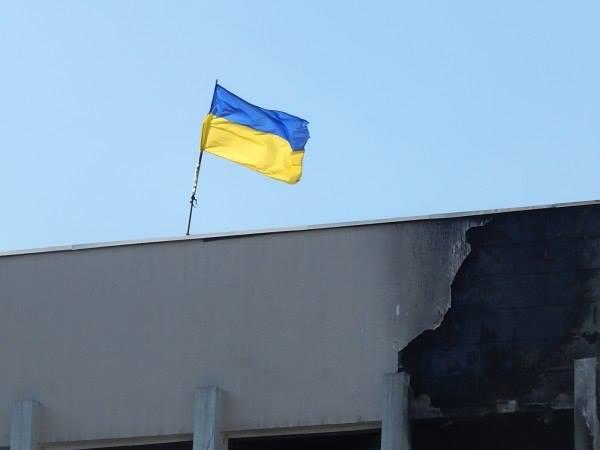 Roman Bochkala
"I congratulate the residents of Severodonetsk, Lysychansk and Rubizhne on the third anniversary of liberation from the occupation," Poroshenko wrote on Facebook.
According to the president, today Ukrainians remember  with gratitude those who brought peace back to these towns, "who moved hell dozens kilometers away to the east and south and cleared the major part of Donbas of the invaders."
The President stressed that the Donbass "was, is, and will be Ukrainian!"
On July 19, 2014, the National Guard and the Armed Forces of Ukraine launched a joint operation to free from the Russian hybrid forces the strategically important transport hub of the Lysychansk-Severodonetsk agglomeration. Within two days, Ukrainian soldiers settled in the suburbs of Popasna, Rubizhne and Severodonetsk.
Read alsoUkraine's Armed Forces gradually gaining more ground in Donbas - officialRubizhne was liberated on July 21. Following the AFU, the consolidated group of the Ministry of Internal Affairs in Luhansk region entered the town, along with the police special forces battalions Chernihiv, Luhansk-1, and Aidar battalion.
Commander of a separate Kryvyi Rih Brigade, military unit 3011 of the National Guard of Ukraine, Colonel Oleksandr Radievsky, was killed July 23 during the battle for Lysychansk. In an attempt to cover his commander, battalion commander, Lieutenant Colonel Pavlo Snytsar and soldier Ihor Kotsar were also killed.
Read alsoPoroshenko speaks of ways to return DonbasThe spec-ops volunteer battalion of the National Guard of Ukraine "Donbas" led the raid for the release of Popasna. It lasted from July 18 to July 22 and ended with the town's complete cleansing of Russian-backed militants. Three soldiers were killed in action - Serhiy Bohonko, Kostyantyn Blozva, and Ihor Chernyak. Another fighter, Vasyl Honcharenko, died in the hospital from severe wounds.
On July 24 Lysychansk was completely liberated from illegal armed groups and supporters of the "Russian world."