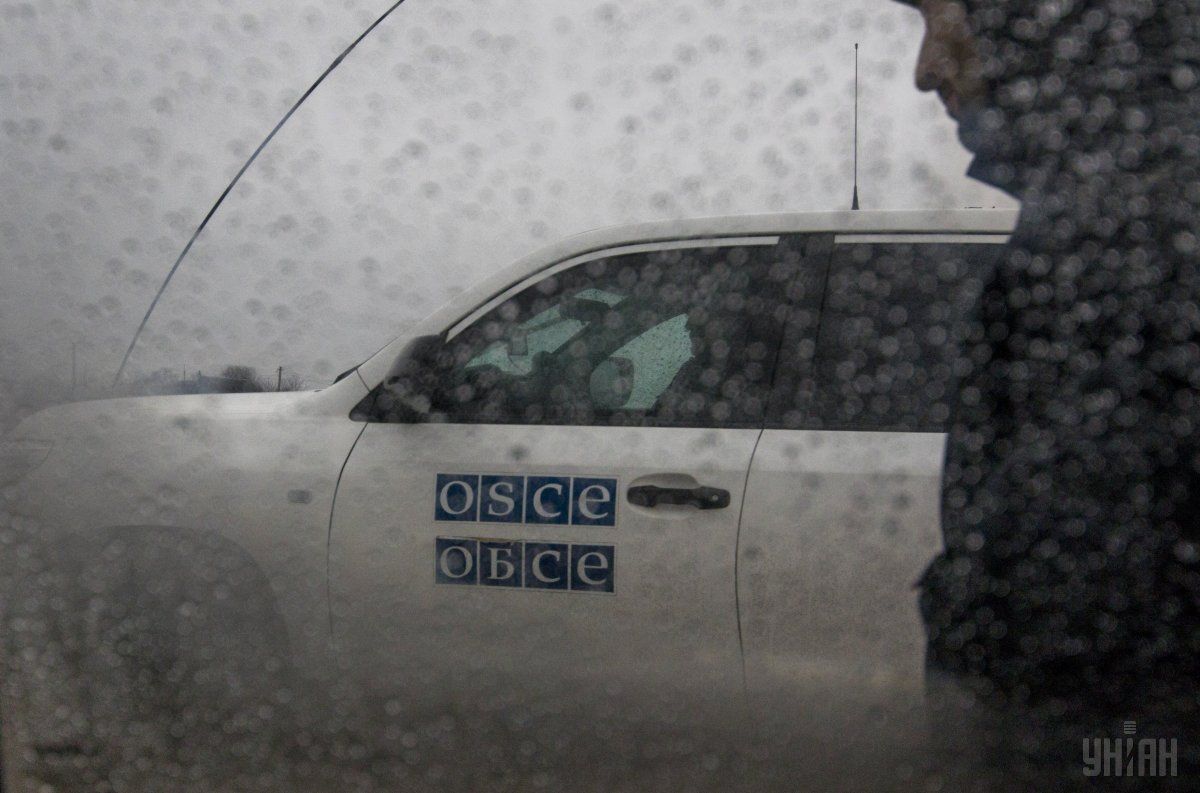 Photo from UNIAN
"Minsk violation: #OSCE monitors are prevented access 2 Novoazovsk again. 2 SMM patrols stopped @ CP. Other civilian traffic moves freely," OSCE SMM tweeted.
The Mission added that the monitors have been waiting for over an hour at Novoazovsk checkpoint. "SMM patrols see a lot of military type movement there," the mission tweeted.
"JCCC fails 2 remove the impediment. Senior so-called 'DPR razvedka' [intel] member cites 'orders' for denial of access 2 #OSCE SMM," another tweet reads.
After two hours spent at the checkpoint with no opportunity to enter the town of Novozaovsk, the SMM observers reported "(m)ore military type movement in direction to&from UA-RF border."