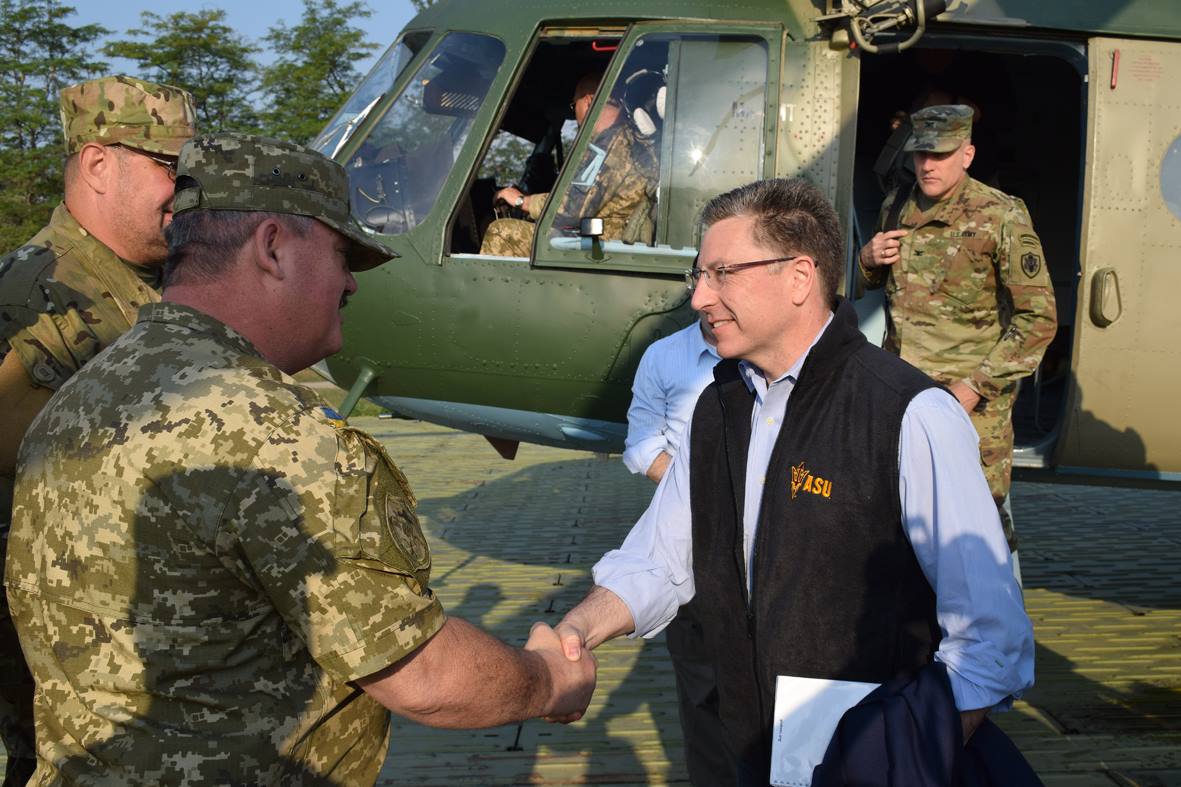 Photo from facebook.com/ato.news
Their tour started with a visit to the "Donetsk" tactical force headquarters, the ATO HQ wrote on Facebook on Sunday, July 23.
The U.S. delegation also includes member of the U.S. Embassy in Ukraine Colonel Paul Schmitt, a representative of the U.S. Department of State and other officials.
Read alsoU.S. Special Envoy agrees with Ukraine steps toward new impetus in Minsk process"The guests were briefed on the management of [Ukrainian] military units during hostilities, the structure and organization of the military command and other issues," the report said.
The ATO HQ said that the Ukrainian military "were highly assessed by their American counterparts."
According to an announcement by the U.S. Department of State, Volker is travelling to eastern Ukraine to meet with those who have been affected by Russian aggression and to discuss the importance of security and safety for all Ukrainians.
On July 24, he will be in Kyiv to meet with Ukrainian officials to discuss the path to restoring Ukraine's sovereignty and territorial integrity.
He will then travel to Paris to see French and German officials to discuss the Minsk process and Normandy format conversations. His next stop will be Brussels, where he will meet EU and NATO officials on resolving the conflict in Ukraine.
On July 26, he will travel to Vienna for meetings with the Organization for Security and Cooperation in Europe (OSCE) to discuss the efforts of the OSCE Special Monitoring Mission in eastern Ukraine. He will then travel to London, where he will consult with British officials regarding the way forward in Ukraine.
As UNIAN reported, U.S. Secretary of State Rex Tillerson on July 7 tapped former U.S. ambassador to NATO Volker to appoint as Special Representative for Ukraine Negotiations.