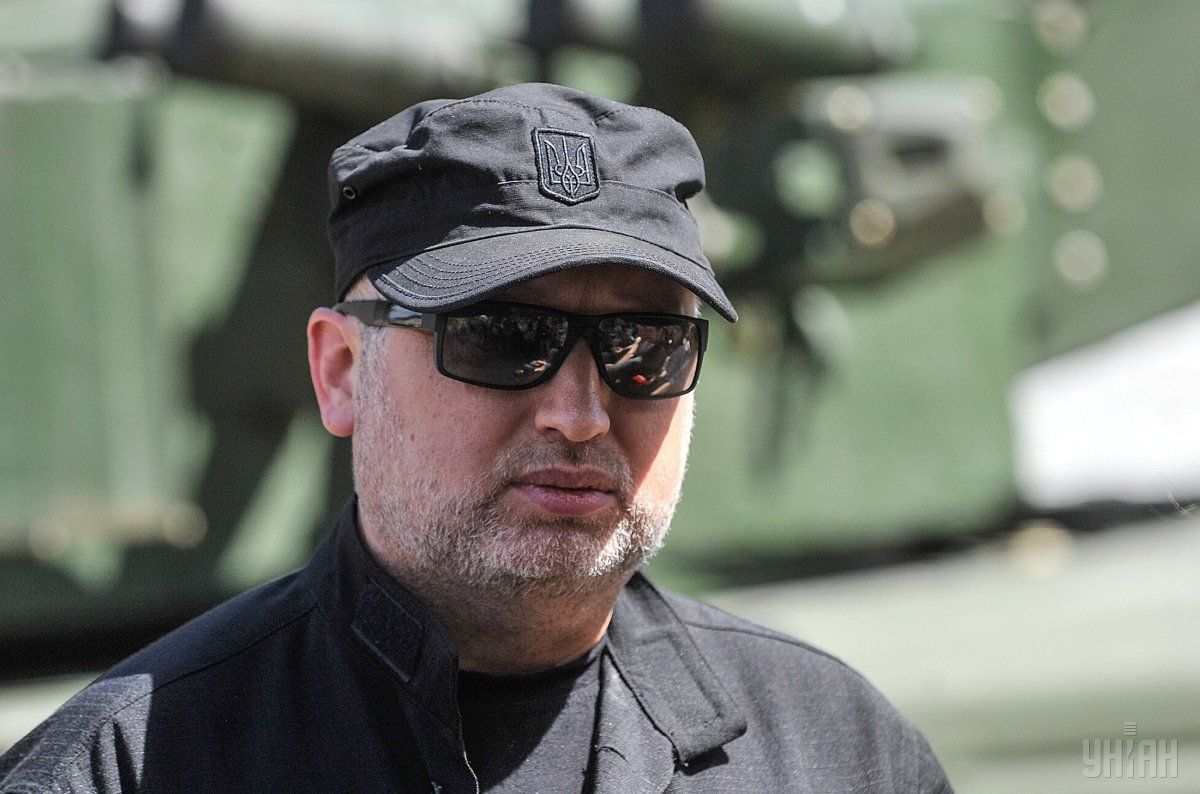 Photo from UNIAN
Oleksandr Turchynov paid a visit to the Honcharivskiy training ground of the Armed Forces of Ukraine where new models of weapons and military equipment developed by the Ukrainian defense industry were tested, including machine guns, sniper rifles, hand-held anti-tank grenade launchers, mortars, modern anti-tank missile systems and ammunition.
Turchynov paid special attention to fuel-air ammo, which the Ukrainian forces are lacking today, also noting excellent test performance by manual thermobaric grenades and a propelled infantry flamethrower.
"The servicemen of the Armed Forces of Ukraine should get them in the near future," he said.
Read alsoTurchynov offers alternative to Anti-Terrorist Operation in Donbas (Video)During the tests of mortars, the designers and manufacturers told NSDC secretary that the remarks of the military on 120mm mortars' performance had been taken into account, and the flaws had been eliminated.
"A 60mm mortar, which is capable of effectively engaging targets and is not subject to the Minsk agreements, is a promising weapon to use in the Donbas conflict zone," Turchynov added.
Horlytsia unmanned aerial system and Phantom-2 modernized unmanned combat vehicle, equipped with a powerful missile, were also tested. Turchynov noted that the latter unit "is capable to frighten the enemy by its sole appearance".
He noted that in the context of continued military aggression, "our priority is to ensure production of ammunition, in particular, large-caliber shells."
"This is why additional funding is provided by the amendments to this year's state budget," Turchynov added.
Read alsoRussia deploys over 60,000 troops along Ukraine border, in Crimea, Donbas – Def. Ministry"Without using in combat the systems such as Stuhna, Russian tanks will continue to shell our positions with impunity," he said.
At the same time, Turchynov noted that "despite the tasks set by the NSDC, the time has not been reduced significantly between the development of new weapons and military equipment and its effective use in combat conditions."
Representatives of foreign military, interested in acquiring Ukrainian weapons, were also present at the training ground during tests.
Read alsoUkroboronprom strikes several deals at UAE's IDEX 2017"Our task is not only to ensure reliable protection of Ukraine but also to defend our positions in the international arms markets, which in turn will provide an additional resource for the development of the defense industry and strengthening of capabilities of our army," Turchynov added.