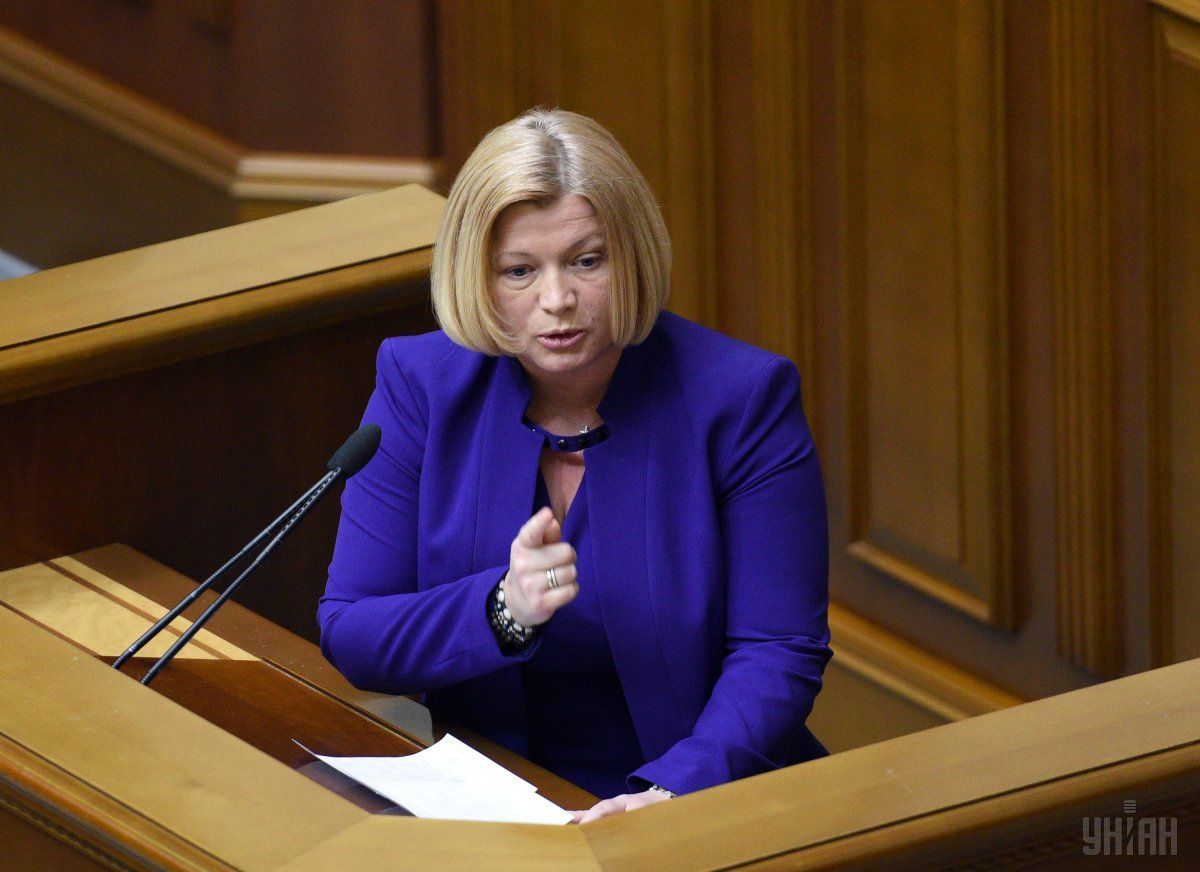 Photo from UNIAN
"Liudmyla Surzhenko, who is now being treated by doctors and psychologists in Luhansk region, will next week be examined at a presidential administration's hospital… where other freed prisoners had undergone examinations earlier," Gerashchenko wrote on Facebook, noting that her treatment was set up by the Ukrainian president.
"On July 19, while representatives of the occupied areas of Donbas lied to the humanitarian group in Minsk that they were not aware of the fate of a woman with impeded hearing (immediately after Liudmyla's disappearance, the Ukrainian side sent the letters demanding information about her fate), at that moment she was held by the so-called "LPR MGB" [self-styled security service of the unrecognized area], tortured for four days, her fingers clamped with pliers… She was handcuffed for several days, so her hands are still numb," Gerashchenko said.
The official notes that the militants demanded from Surzhenko to "give them the passcode from her cell phone and confess to 'espionage' and 'sabotage.'
Read alsoMilitants demand release of 63 criminals with no relation to Donbas war – Ukraine envoy"She was tortured for four days, and then illegally held in custody for two more weeks, to make sure the marks from beatings and torture came off. The woman was released due to the assistance of the international community. Diplomats and the OSCE were informed of the disappearance of a person with special needs," she said.
At the same time, Gerashchenko stressed that no one was allowed to visit Ukrainian hostages in order "to hide the marks from torture."
"The help of the international community and the world's harsher position are very much needed for the liberation of all Ukrainian civilians and military that are being illegally held captive," added the first vice-speaker.
As UNIAN reported earlier, Liudmyla Surzhenko was detained by "LPR" militants at a checkpoint crossing Stanytsia Luhanska on July 13.
Read alsoRussia, militants claim 69 Ukrainian hostages in captivity, not 132 as Kyiv insists – Humanitarian EnvoyThe reason for the detention was allegedly her failure to comply with militants' commands (the woman has an impeded hearing since childhood, and the batteries went low in her hearing aid at the moment of detention).
According to the information provided by Deputy Chairman of the Luhansk Regional State Administration Yuriy Klimenko, "MGB" put pressure on the detainee, including physical torture (plucked her fingers with pliers), aiming to release a video where she would "confess" to working for Ukrainian intelligence.
On July 29, the militants released the woman, and she independently managed to cross into the Ukraine-controlled territory. Given her grave psychological state, the freed Ukrainian woman was provided necessary medical assistance.