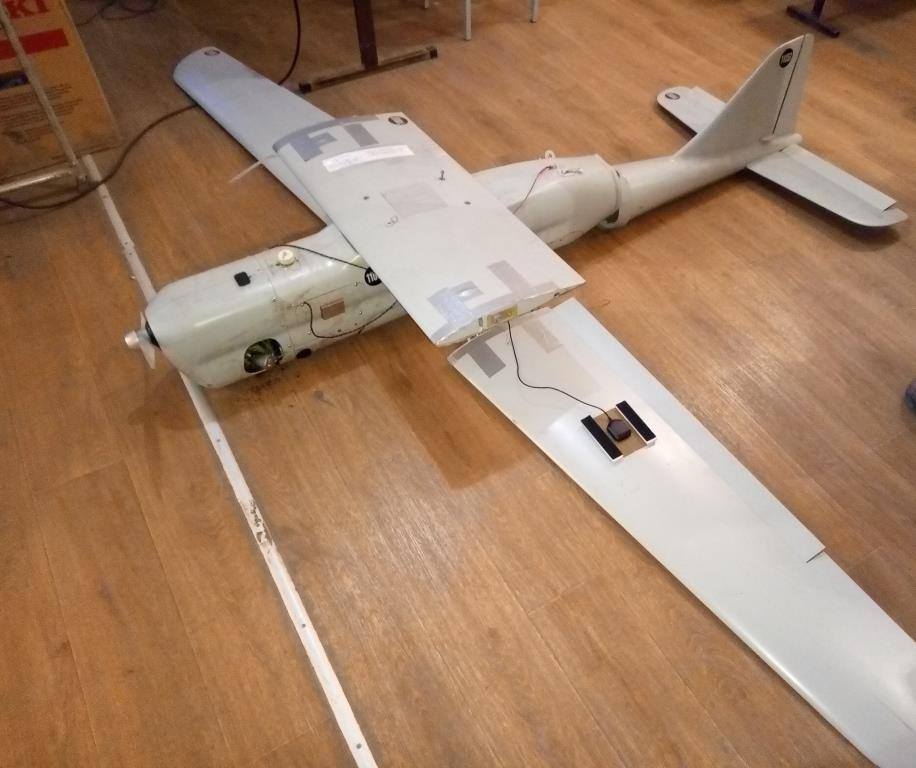 Photo from ATO HQ's Facebook page
"In the first half of the day yesterday, the Orlan fell due to a technical failure. It belongs to the models manufactured in Russia. The Orlan-10 is developed by Russian-based Special Technological Center Ltd. The hull and the engine are made in Russia, its electronic components come from Taiwan, which, however, is no surprise," the ATO HQ said.
Photo from ATO HQ's Facebook page
The UAV had closely been monitored by the Ukrainian air defense forces before it crashed.
Russia often uses this model in Donbas for reconnaissance and adjustment of artillery fire.
Read alsoRussian drone downed in ATO zone in Donbas"The UAV is not cheap, the system itself costs 18 million rubles [over US$310,000], and the price of the drone alone is around 5-7 million rubles [US$87,000 – US$120,000]. These UAVs are a serious threat and, as a rule, are used in a group of two or three aircraft per operation. If there are three drones in the group, the first one is used for reconnaissance from a height of 1-1.5 km, the second one for electronic warfare, and the third one is a transponder that transmits intelligence information to the control center (it flies at a height of 4.5-5 km or higher). More often, the group consists of two devices for reconnaissance and uplink. It is likely that if two UAVs are engaged, the one used for reconnaissance additionally carries equipment for electronic jamming," the ATO HQ said.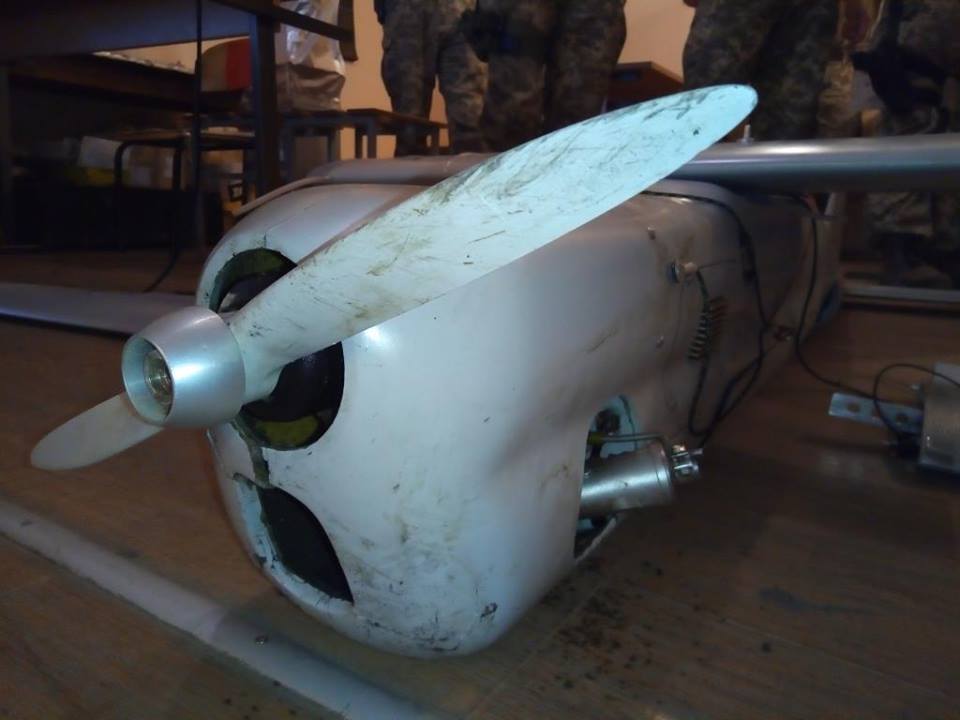 Photo from ATO HQ's Facebook page
According to the press center, the Orlan-10 is a short-range tactical UAV. It does not require a runway for take-off and landing as it is launched from the catapult. It can also land with a parachute.