OSCE monitors report 26 tanks in Russian-occupied areas outside Donetsk
23:33, 05 October 2017
War
The OSCE Special Monitoring Mission (SMM) to Ukraine has reported 26 tanks were spotted in the Russian-occupied areas outside the city of Donetsk in eastern Ukraine.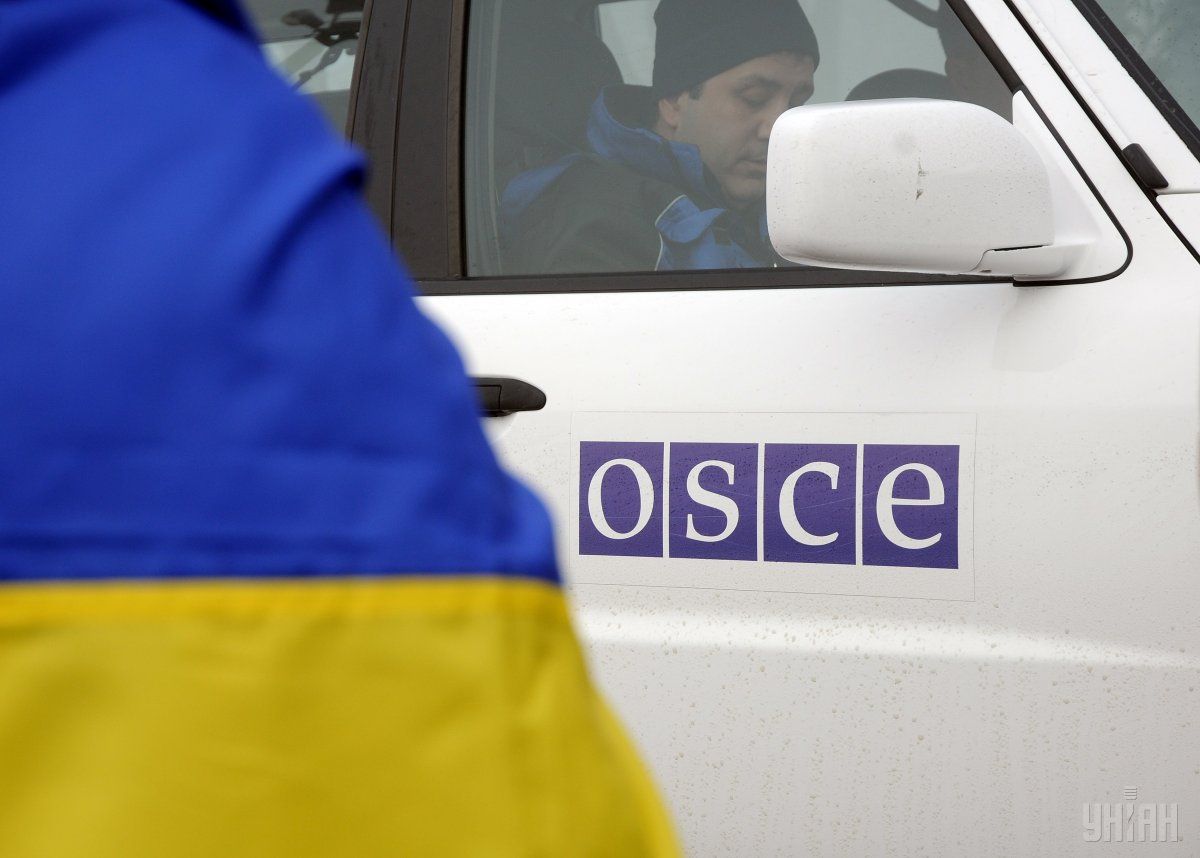 Photo from UNIAN
"Beyond the withdrawal lines but outside designated storage sites in non-government-controlled areas an SMM mini UAV spotted one stationary self-propelled mortar (2S9 Nona-S, 120mm) and 11 tanks (T-64B) in an area west of Manuilivka (65km east of Donetsk) and 15 tanks (T-64B) south-east of Ternove (57km east of Donetsk)," the OSCE SMM said in an update on October 5 based on information received as of 19:30 local time on October 4, 2017.
OSCE monitors also visited the self-proclaimed Luhansk People's Republic ("LPR").
Read alsoNumber of Russians in OSCE SMM in Donbas doubles in past year – Ukraine's envoy"The SMM revisited an "LPR" permanent storage site beyond withdrawal lines and noted that four tanks (one T-72, three T-64) continued to be absent," the update said.
What is more, in violation of the respective withdrawal lines in non-government-controlled areas, an SMM mini unmanned aerial vehicle (UAV) spotted three self-propelled howitzers (2S1 Gvozdika, 122mm) south-east of Ternove on October 3.
The SMM said its personnel observed fewer weapons at this location on October 3 compared with the last observation on September 20.
If you see a spelling error on our site, select it and press Ctrl+Enter