SBU detains "DPR" saboteur attempting to blow up power substation in Donbas
14:20, 02 November 2017
War
Operatives of the SBU Security Service of Ukraine have detained a saboteur who acted in favor of the so-called "DPR" terrorist organization in Pokrovskiy district of Donetsk region, catching the man in the act of planting an explosive at a power infrastructure facility, the SBU's press service reports.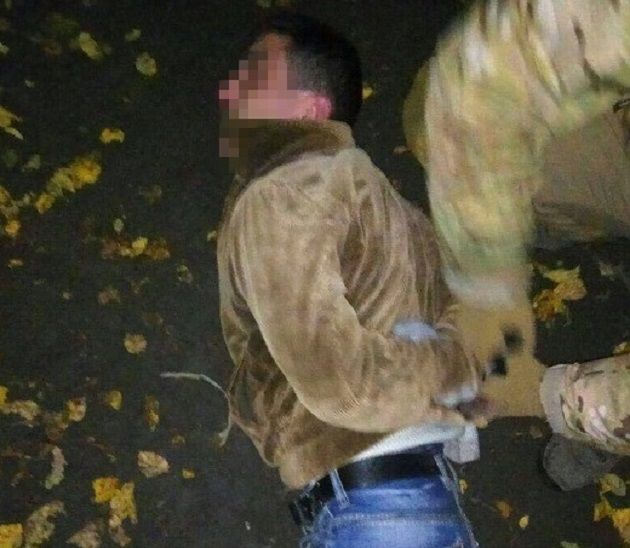 ssu.gov.ua
"The law enforcers have established that, on the orders of curators from the General Staff of the Russian Ministry of Defense, the representatives of the so-called "Ministry of State Security of the DPR" recruited a Kramatorsk resident with the aim of committing a terrorist attack. The man received instructions on handling explosive devices," the report says.
Read alsoSBU reacts to FSB's detention of "agent" in CrimeaIt is known that the saboteur was instructed to blow up one of the power substations, which ensures uninterrupted operation of the railway in the area of the Anti-Terrorist Operation. The operatives documented that the attacker had carried out a preliminary inspection of the area around the target. He was later detained while he was attempting to plant an IED with the damage power in the equivalent 4.5 kg of TNT.
The investigation is underway.
If you see a spelling error on our site, select it and press Ctrl+Enter