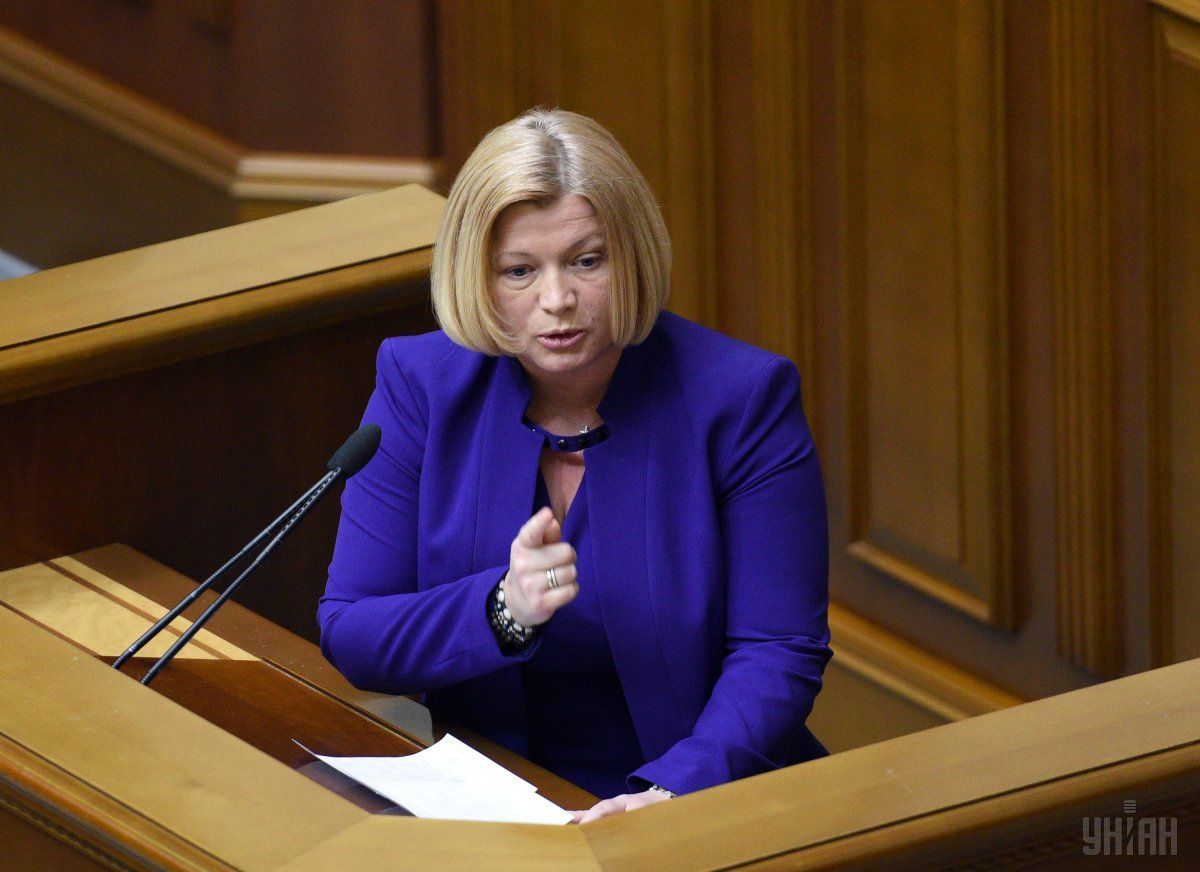 Iryna Gerashchenko / Photo from UNIAN
"The number of hostages is on the rise – 157 Ukrainians are illegally held in captivity in the self-proclaimed republic in Donbas, and dozens are held captive in the Russian Federation. There has been no progress in releasing prisoners of war in the past 14 months," she said on Facebook.
Read alsoUkraine's envoy calls on Russia to free prisoners of war by Christmas holidaysShe announced a meeting had been held between Ukrainian delegates in the Parliamentary Assembly of the Council of Europe and ambassadors of the member countries of the Council of Europe. "Today, an important conversation with the diplomatic corps took place with colleagues of all parliamentary factions, especially relevant pending the January session, which promises to be difficult – the Russians plan to return to the PACE – dead or alive – without fulfilling any conditions," she wrote.
Head of the Ukrainian delegation Volodymyr Ariev informed the diplomats about the work and position of the Ukrainian delegation.
"I, in turn, thanked all member countries of the Council of Europe for constructive dialogue and cooperation, advocated the synchronization of our efforts to maintain and protect the fundamental principles of the Council of Europe. We advocate that Russia return to the international legal field and begin, at last, to fulfill its obligations. The consequence of the Russian armed aggression is more than 10 thousand dead Ukrainians, more than 20 thousand wounded," she wrote.
"We, using the opportunity, spoke about a [possible] peacekeeping mission in Donbas. Russia's hybrid proposals for a 'mission to protect the [OSCE] mission along the contact line' is absolutely unacceptable. Peacekeepers must be present throughout the temporarily occupied territory, including an uncontrolled section of the Russian-Ukrainian border. We expect the support of our partners who are members of the United Nations and the Council of Europe, in this issue. [I] called for special attention to the problem of the violation of fundamental human rights in the occupied Crimea and Donbas," she added.
As of October 13, 2017, there were 152 Ukrainian citizens held captive in Donbas, according to the SBU Security Service of Ukraine. Another 404 were reported missing.