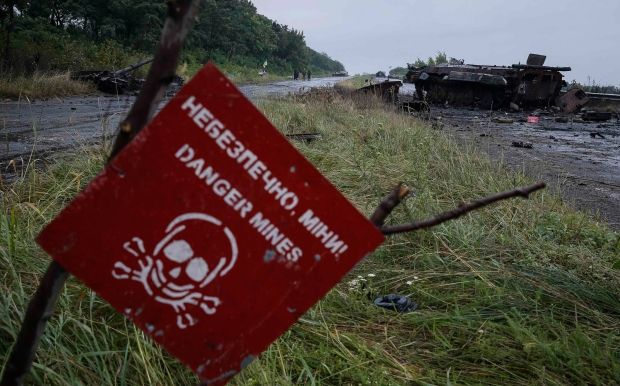 REUTERS
Anti-vehicle mines, in particular, kill more people here than anywhere else in the world, researchers say — surpassing victims in Syria, Yemen or battlefields across Africa, according to WP.
"Nobody knows how big the problem is," said Henry Leach, the head of the Danish Demining Group's program in Ukraine. "We just know it's big."
Land mines, booby traps and unexploded ordnance are sown across tens of thousands of acres — much of it off-limits because the fighting is still going on and because of obstructions raised by officials.
Read alsoBritish NGO contributes to humanitarian demining in DonbasThe HALO Trust, a humanitarian mine-clearance organization, estimates that land mines have caused 1,796 casualties in eastern Ukraine — among them 238 civilians killed and a further 491 injured — since the start of the war in 2014. The rate of casualties from mines and unexploded ordnance has increased over the years — a trend likely to continue as displaced families return to areas where fighting has subsided, now riddled with explosive remnants.
Deaths of three Ukrainian soldiers from a land mine blast here last year put the area on the radar of the Danish Demining Group. Its manpower is drawn from the local population — supervisors say risks are manageable and training takes just a few weeks. In the Donbas twilight zone, this job is attractive. Pay is decent, the task empowering. This site is expected to be cleared within a year.