Plotnitsky did not leave "LPR" – Russian media
12:16, 22 November 2017
War
Self-proclaimed leader of the terrorist group "Luhansk People's Republic" ("LPR") Igor Plotnitsky did not leave the Russian-occupied city of Luhansk and held a "government" meeting on Wednesday morning, November 22, according to the Russian newspaper Novaya Gazeta.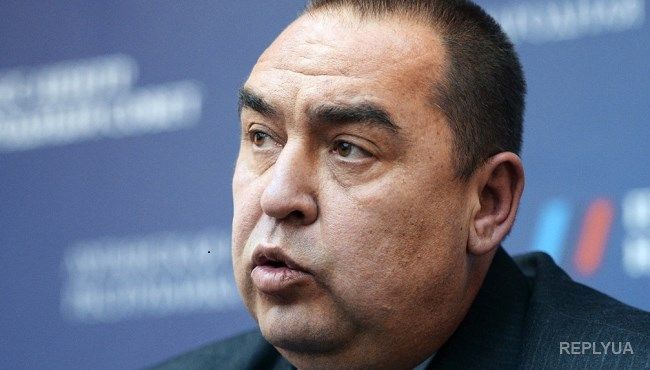 Replyua.net
In particular, the meeting was attended by head of the "administration" Irina Teizman, head of the "government security service" of the "Interior Ministry" of the "LPR" Evgeny Seliverstov and head of the State Television and Radio Broadcasting Company of the "LPR" Anastasia Shurkaeva, Plotnitsky's press service told Novaya Gazeta.
Read alsoOSCE spots military column entering occupied Luhansk (Photo)Administrative buildings in the center of the city of Luhansk remain under the control of both representatives of the "Ministry of Internal Affairs," loyal to former "Interior Minister" Igor Kornet, and the paramilitary units that arrived from the self-proclaimed "Donetsk People's Republic" ("DPR"). At the same time, the so-called security agencies of the "LPR" continue standing aloof from the feuds.
The "prosecutor's office" refuses to extradite "deputy prosecutors." All of them stay in the workplace. The building of the State Television and Radio Broadcasting Company of the "LPR" is reportedly blocked by the "security forces" from Donetsk.
Earlier Ukrainian NGO Information Resistance reported that the center of Luhansk was cordoned off by Russian troops and representatives of Russian private military companies, who were ordered to monitor the situation and prevent its aggravation.
If you see a spelling error on our site, select it and press Ctrl+Enter