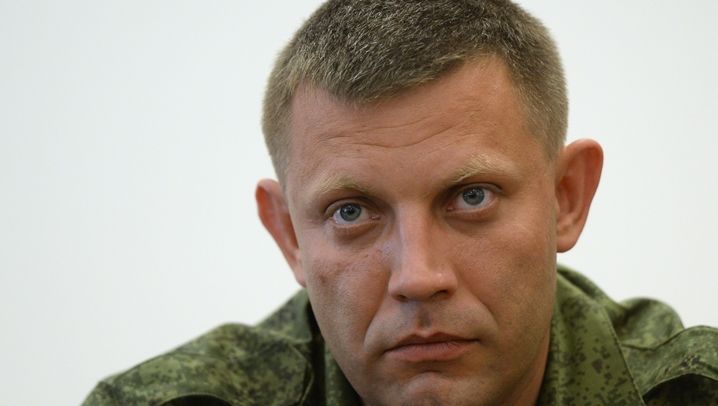 donpress.com
In a video posted on YouTube, commander of LPR's Bryanka battalion Dmitry Pindyurin believes that it is still necessary to create Novorossia, to be led by Zakharchenko.
"Alexander Vladimirovich, I ask you to take under your leadership the 'Luhansk People's Republic' in order to implement the idea of 2014 to create 'Novorossia'. I ask all residents of Donbas to support my appeal to the 'head' of the Donetsk People's Republic," Pindyurin said.
Read alsoSplit in "LPR": explainedAs reported by Novaya Gazeta, forces of the so-called interior ministry of LPR and a Vityaz SWAT team from DPR on Wednesday raided the headquarters of the "prosecutor general's office" of the LPR, effectively arresting all of its employees.
Read alsoMassive military convoy seen entering "coup-hit" Luhansk, apparently from "DPR" (Video)On November 20, LPR "leader" Igor Plotnitsky by his decree removed from post the so-called "interior minister" of the self-proclaimed "republic" Igor Kornet. The latter defied Plotnitsky's order, while a group of armed men without insignia blocked access to administrative buildings downtown Luhansk and staff of de-facto power agencies were told to take a day off.
Commenting on the turmoil in the city center, Kornet claimed that the efforts have been foiled of a "Ukrainian sabotage and reconnaissance group" and refuted reports on his resignation.
Read also"LPR" possible coup: Luhansk center reportedly seized by "foreign" militants (Video)At the same time, Plotnitsky said that the "coup" in Luhansk was "an attempt of certain structures of the Interior Ministry in such a way to appeal the court decision and petition of the Committee of the LPR People's Council, while Kornet's statements had no legal force.
Read alsoRussian tanks in occupied Luhansk: Poroshenko holds emergency meeting of war cabinetIt was also reported that Plotnitsky fled the area to Russia amid the unfolding conflict, but he later refuted these reports. The Kremlin does not comment on the conflict.