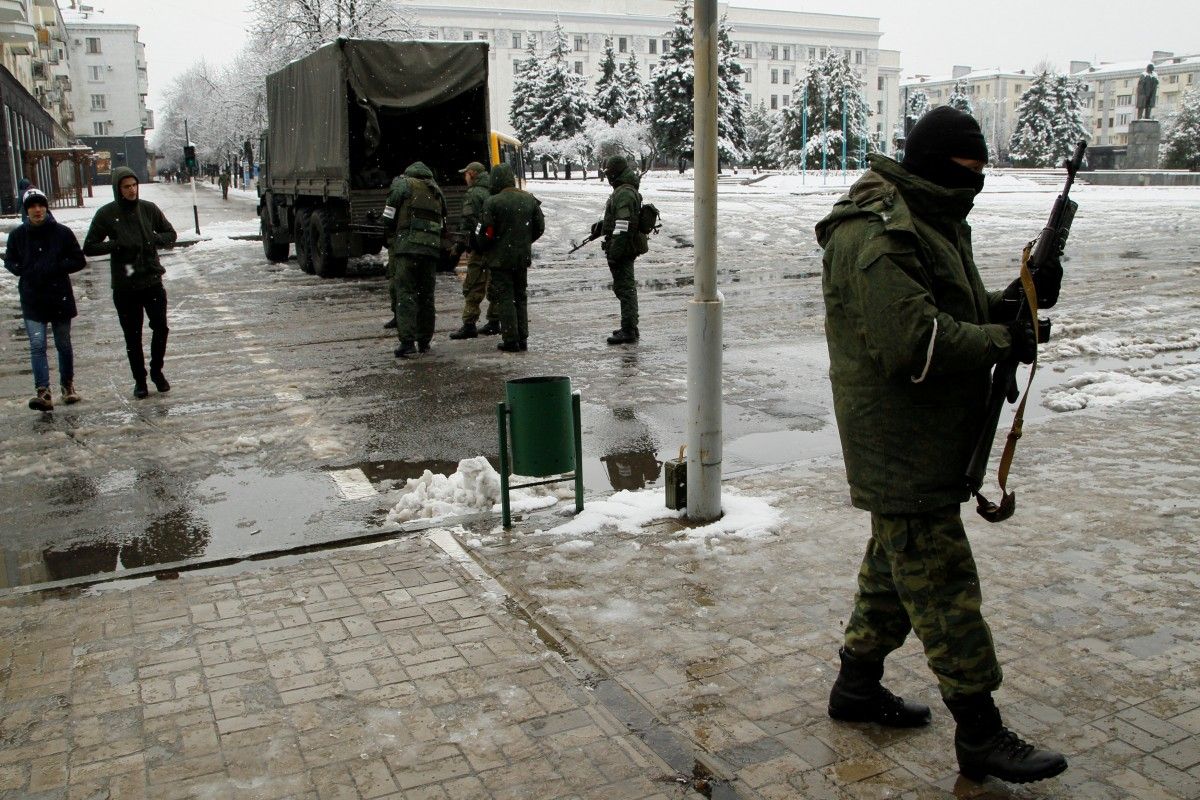 REUTERS
In particular, the lockdown was lifted near the local puppet and Russian drama theaters, LIGA.net reported with reference to its sources.
"More men equipped with automatic rifles and wearing balaclavas and white ribbons on their arms are seen near the former Luhansk Regional State Administration's building, where Plotnitsky has barricaded himself, as well as near the buildings of the Lugansk 24 TV company and the 'Interior Ministry of the Luhansk People's Republic,'" a source said.
He added that the Russian-backed mercenaries pulled more armored personnel carriers there in the morning.
Another source said that they were checking documents from passers-by.
"This especially applies to middle-aged males," he said.
Read alsoZakharchenko asked to unite DPR, LPR into "Novorossiya", take leadAccording to him, there are a few more people in the street compared to the situation on Wednesday, November 22.
"Yesterday the city almost died out, but now one can see some parents taking their children to school in the center of the city," the interlocutor said.
Hospitals are operating in the normal mode. However, the doctors are forbidden to leave Luhansk until the end of the week.
The deadlock in the so-called "LPR" began on November 21, after "Interior Minister" Igor Kornet refused to step down after being dismissed by Plotnitsky for what was called illegal activity. Armed forces led by the so-called "head" of the other Donbas self-proclaimed republic, the "Donetsk People's Republic" ("DPR"), Alexander Zakharchenko were also involved in the feud.