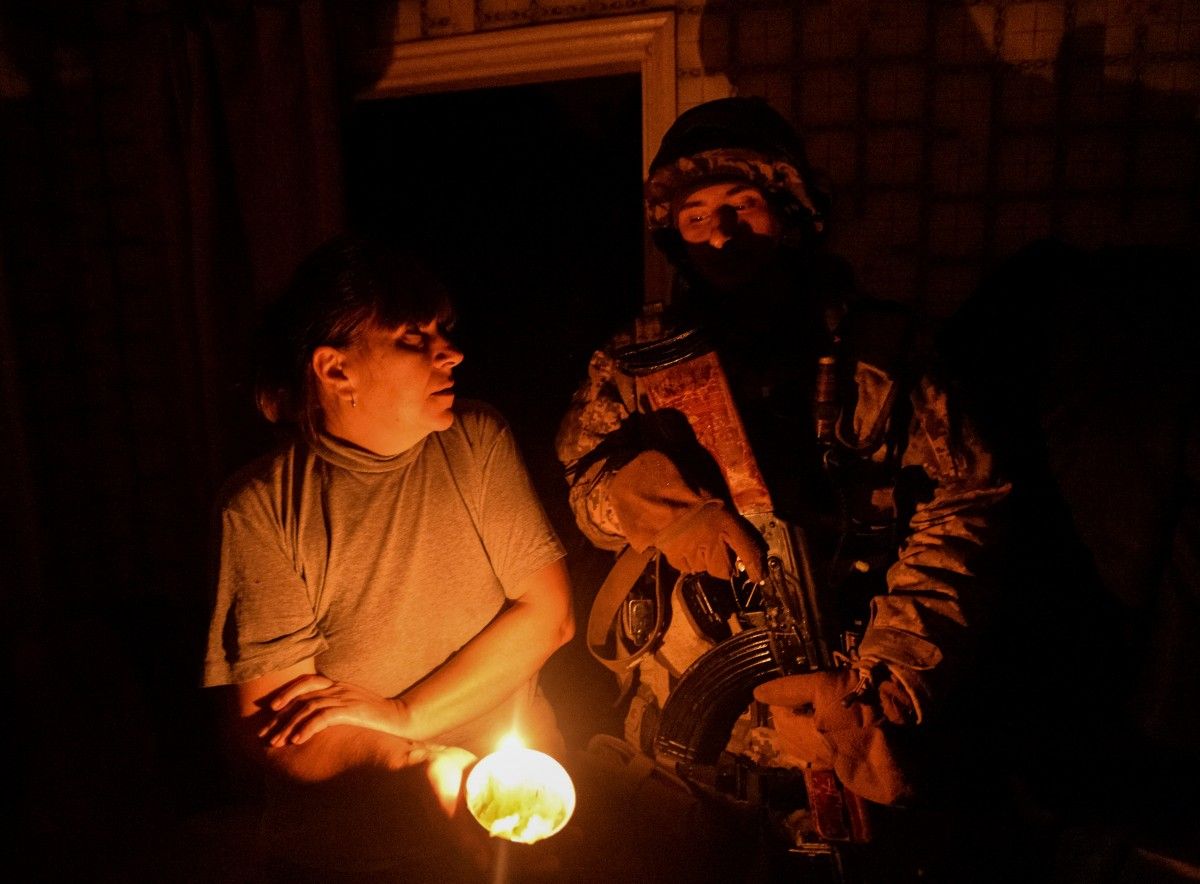 REUTERS
At the moment, the only possible way to get to these settlements is through an off-road path across the fields, according to TSN.
Local residents are frightened by the ongoing battles near their villages, but remain positive about the arrival of Ukrainian troops in a hope that along with the Ukrainian forces, utility services will be restored - water, gas and electricity supplies.
Read alsoUkraine reports significant losses in heavy fighting in Luhansk sector in last day"We have no electricity, no convenience store. Isn't that fun?" local residents Halyna and Yuriy Khomyakov told reporters.
Their neighbor, Oleksandr Sarnovsky, is also in anticipation of a restart of utility and food supplies, and roots for Ukraine.
"Ukraine is above all! It's always been like that," says the man.
At the same time, some diplomatically welcome Ukrainian soldiers, but they never considered Russia-backed militants as aliens. "For me, both [sides] are family… we used to live under "DPR" and made it through," says Anatoly Plinokos.
Earlier the ATO Headquarters reported that certain units of the Armed Forces of Ukraine improved their "tactical positions" on the Luhansk line.