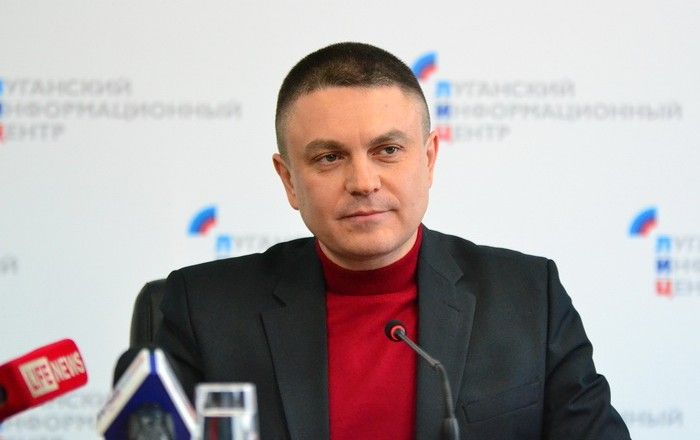 Pasechnik is a former SBU officer reportedly hired by Russia's FSB before 2006 / Photo from a pro-militant website
"For sure, the resignation of Igor Venediktovich [Plotnitsky who headed the 'LPR' prior to Pasechnik] will no way have an impact on the process of the exchange of prisoners of war... The process is under way. The leadership of the 'Interior Ministry' and the 'people's militia' have verified all the persons who have been detained, are now in our territory and subject to the exchange. On Monday, I will get [their] list to approve," Ukrainska Pravda quoted Pasechnik as saying, citing separatist media outlets.
Read alsoPlotnitsky's escape leads to speculation about "LPR"-"DPR" merger – NGOAs UNIAN reported earlier, Plotnitsky, the self-styled leader of the Russian puppet "Luhansk People's Republic," resigned citing health reasons, as reported by one of the pro-militant information resources.
On November 21, a conflict escalated in Luhansk between the leaders of the "LPR" militants, Igor Plotnitsky and Igor Kornet, while other groups of militants controlled by the neighboring "DPR" leader Alexander Zakharchenko, and forces of the Russian FSB security services also joined the confrontation.
On November 23, Zoryan Shkiryak, an advisor to the Ukrainian Interior Minister, informed that Plotnitsky had fled Luhansk for Russia, while 1,000-strong regular units of the Russian Army entered the city. They included special forces of the GRU [military intel] and special forces of the Russian interior ministry, and had heavy military equipment: tanks, armored personnel carriers, and artillery units.
According to Ukraine's Myrotvorets database of terrorists, Pasechnik, born in 1970, has the nom de guerre "Magadan."
He once worked for the Ukrainian SBU security service in an anti-smuggling division in Luhansk region. Ex-President Viktor Yushchenko awarded Pasechnik, who was an SBU lieutenant colonel at that time, with a medal for military service in Ukraine in March 2007 after the SBU officer had reportedly succeeded in a large anti-smuggling operation at the Izvaryne border checkpoint. They seized assets worth US$1.94 million and RUR 7.243 million.
Ukrainian activists suggest that Pasechnik had been hired by Russia's FSB security service before 2006, and the operation had been used as his undercover and promotion within the SBU, according to Ukraine's Channel 24.
Pasechnik is said to have been involved in a number of corrupt schemes in the self-proclaimed republic. Among them is the purchase of food at artificially high prices in Russia. He is also reportedly involved in smuggling of coal and fuel, and possibly in illegal arms trade in the occupied areas in Ukraine.