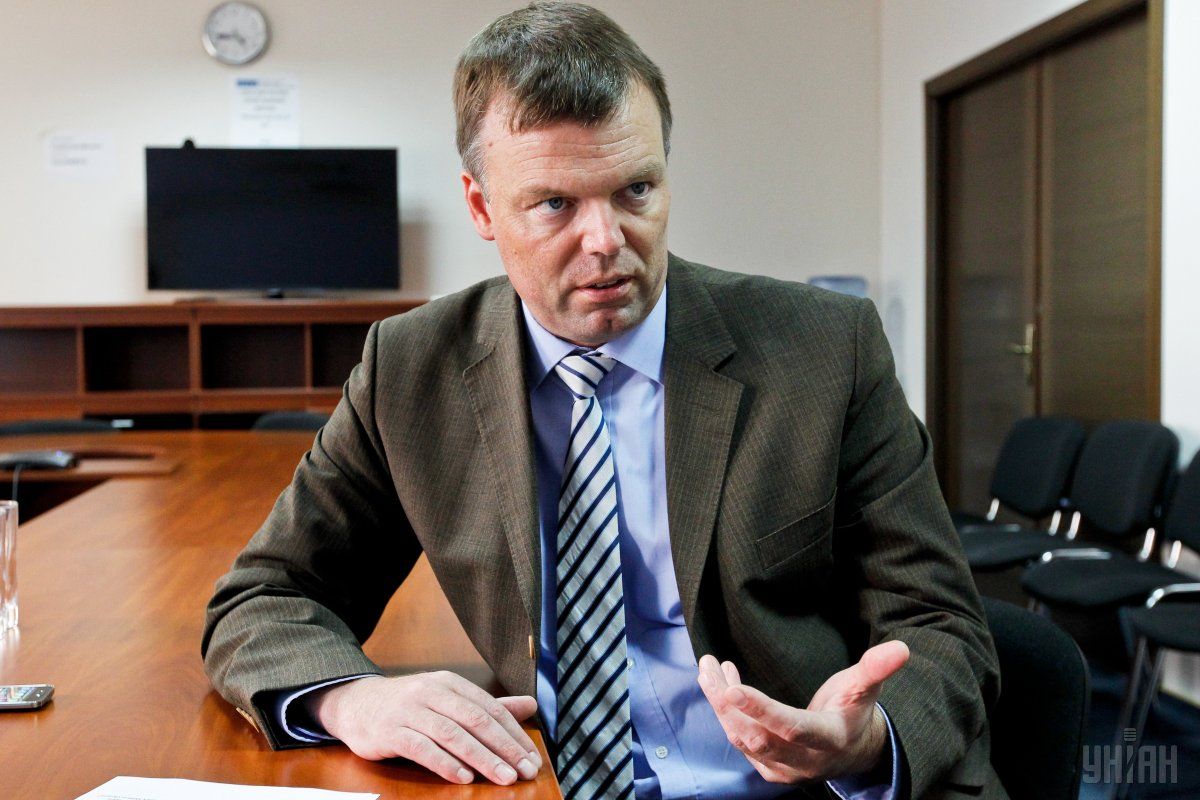 Photo from UNIAN
"The Russian Federation has a contingent of 39 monitors in the mission at the moment," Hug said at a U.S. Helsinki Commission briefing on Ukraine, titled "Ukraine: Report from the Front Lines" on November 30.
"Of the 57 OSCE participating states, over 40 countries are seconding, sending staff to the OSCE SMM," he added.
Read alsoUkraine to raise issue of cutting presence of Russian nationals in OSCE SMMThe biggest contingent among the monitors is that of the United States with 66 staff in the OSCE SMM in total. "The other far or less big group in the OSCE SMM is that of the European Union: between 50% and 60% of all monitors come from member states of the European Union," he said.
"Patrols that are dispatched along the contact line are never uniform patrols. They are mixed in terms of their seconding states' memberships. When they come back in the evening from patrol, all the different members need to sit down and they agree on their patrolling report, which then is becoming part of the overall mission report. These are groups between six and eight officers as a minimum that come from different nationalities and different backgrounds," he said.
Patrolling is a large-scale task, as the contact line, which separates the government-controlled area from the occupied one, is extremely long and is about 500 km.
The Ukrainian international border's stretch which is beyond the government's control is 400 km long together with about 70 km of the coast line.
"The whole area that is currently outside government's control is about 20,000 square km. "It is approximately half the size of my country – Switzerland – where I come from," he said.
"There are villages along the contact line that now face the fourth winter without heating, temperatures will go down below minus twenty, and these people had been pleading for ceasefires not to protect themselves, but to repair the gas pipelines across the contact line. In some of these cases – one hour, two hours of ceasing fire would be enough to repair the infrastructure, to allow reconnection to the gas system and water system that would provide them at least a warm home. Some of them have no electricity for years without end, that means they have no communication – they can't charge their mobile phones, they can't watch the news – they don't know what's going on. They cannot refrigerate their food, they can't store their food without electricity. That makes life very difficult," he said.