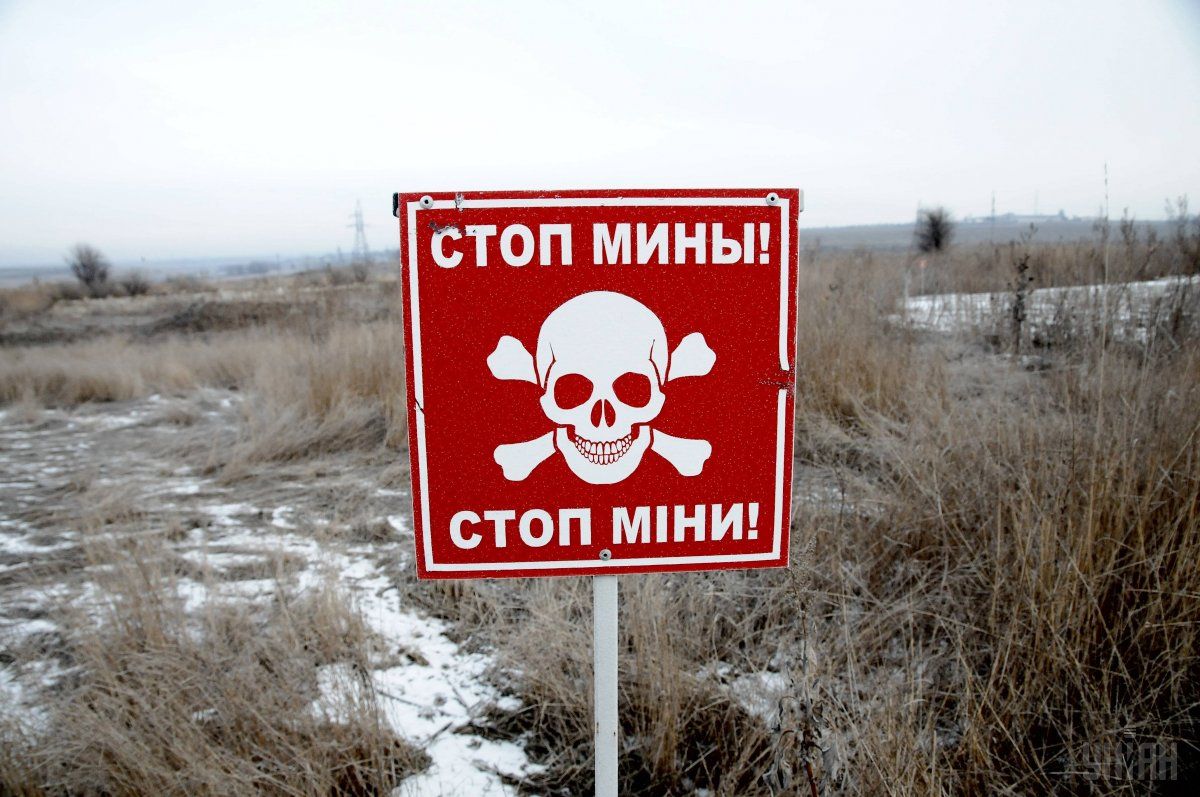 "Stop! Landmines!" / Photo from UNIAN
These landmines and other explosives have caused scores of deaths and have left many children with "lifelong disabilities," DW reported.
Read alsoLand mines in Donbas make it one of most dangerous areas for civilians - mediaIn addition, such explosions can damage crucial infrastructure such as water, electricity and gas equipment.
The exact location in question is a 500- kilometer strip of land or "contact line," which separates territory controlled by Ukraine's army and that controlled by non-government Russian-backed rebel forces.
This "contact line," located in the east of the country, home to many places of work, children's playgrounds and schools, is described by UNICEF as "one of the most mine-contaminated places on earth."
"It is unacceptable that places where children could safely play less than four years ago are now riddled with deadly explosives," said UNICEF Ukraine Representative Giovanna Barberis in the report.
The figure of 220,000 endangered children comes from a 48-page Humanitarian Needs Overview (HNO) report on Ukraine by the UN Office for the Coordination of Humanitarian Affairs (OCHA), published at the end of November.
According to the HNO report, approximately 103 civilian men, women and children were killed or injured in "mine-related incidents" between January and August 2017.
Since 2015, UNICEF and its partners have been tackling the issue by providing Mine Risk Education programs, in which they teach young children how to protect themselves from mines, unexploded ordnance, and other explosive remnants of war. The UN Children's Fund also has been providing psychological and social support for over a quarter of a million children affected by continued conflict in Ukraine.
The German government is one of the largest supporters of UNICEF's emergency response programs in eastern Ukraine. In 2017, they provided an additional EUR 500,000 ($593,500) to UNICEF's 'Mine Risk Education' project in the war-torn region.