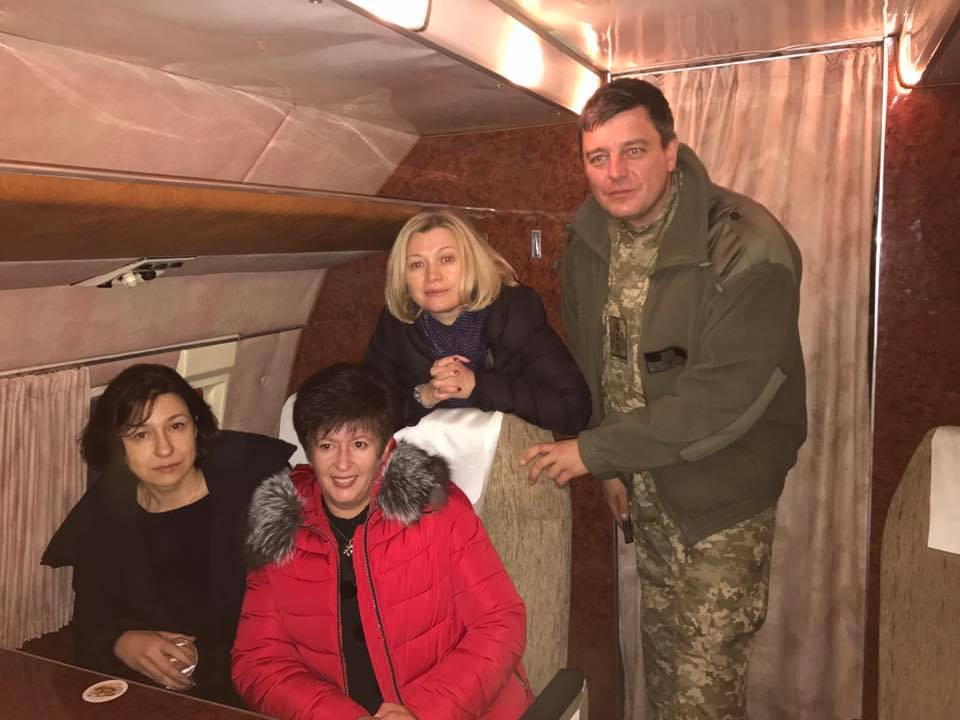 Iryna Gerashchenko: "We're working even on board the plane" / Photo from Facebook
The exchange will take place at 13:00 local time [noon Kyiv time] tomorrow," militant media outlets quoted Zakharchenko as saying on Tuesday, December 26.
He also said he had signed "an order to pardon" the captive Ukrainians who are supposed to be exchanged.
As was earlier reported, the Ukrainian side is ready to swap 306 persons imprisoned in Ukrainian-controlled territory for 74 Ukrainians held hostage in occupied Donbas.
The exchange will be just the first step on the way towards an exchange under the 'all for all' formula, according to Zakharchenko.
"The exchange will happen without any hindrance from the "DPR" or "LPR" [the self-proclaimed "Luhansk People's Republic"]. We are waiting. [Ukrainian Choice leader Viktor] Medvedchuk has confirmed that this is just the first stage, as there are some other lists there as well," he said.
Read alsoOSCE's special envoy on Donbas prisoner swap: Conditions of dignity should be providedUkrainian envoy to the Minsk Trilateral Contact Group's humanitarian subgroup and First Deputy Parliament Speaker Iryna Gerashchenko, in turn, announced that members of the Ukrainian side to talks on the release of prisoners of war are now heading for Donbas.
"We're heading for Donbas together with [Ukrainian Parliament] Commissioner for Human Rights Valeria Lutkovska, representatives of the Prosecutor General's Office, experts of the Minsk humanitarian subgroup, members of the SBU Security Service and the Ministry of Defense," she wrote on Facebook on Tuesday evening.
"We're working even on board the plane," she added.