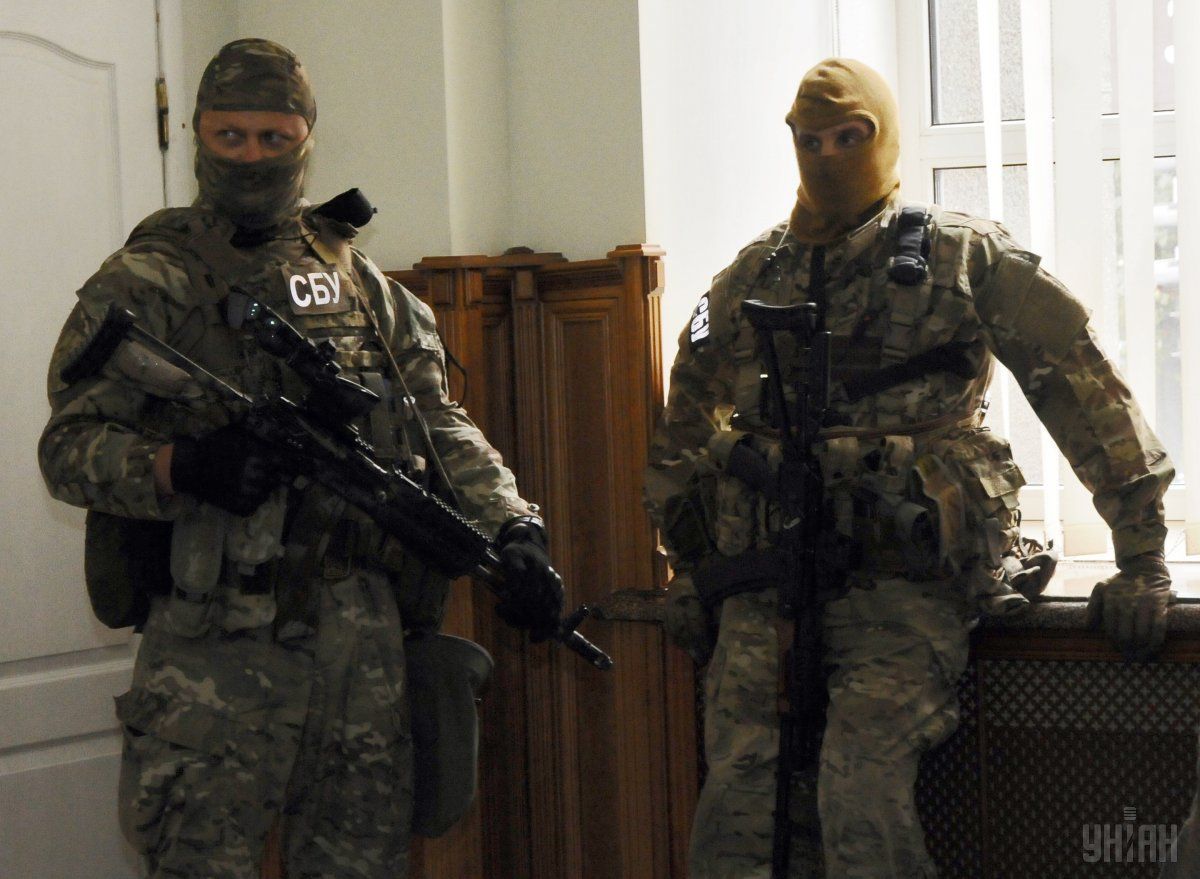 Photo from UNIAN
On January 27, 2015, the two men discuss the deployment of Wagner's militants and military equipment to combat positions in the Ukrainian territory, the SBU claims.
The Russian General instructs that Utkin warn his militants not to shoot at the armored vehicles that he had deployed there earlier and that they would see on their way as they approach their positions.
"Don't let them shoot! As they will approach their positions, in the forest to their left side there will be tanks, infantry fighting vehicles… Seven MBTs, 5 IFVs, 2 APCs… at their firing positions."
A short extract of the two men's conversation intercepted the next day, January 28, 2015, hears a Russian General telling a PMC chief that a "curator" had been sent to their positions. However, a distressed Wagner chief complains to the Russian General that his unit had come under heavy fire [from the Ukrainian side].
"They're kicking our a***s already, Yevgeny Valerievich," Utkin is heard shouting, still addressing the General by his first name and patronymic as to his senior, but with a hint of criticism. After being told to retreat, he says he had already made this decision himself and that his unit is already backing off.
At the moment of the publication, the clip has only Russian subtitles
Earlier in November 2017, the SBU released another piece of intercepted communications between Dmitry Utkin and the so-called "interior minister of the Luhansk People's Republic" Ihor Kornet.
As UNIAN reported earlier, the SBU has identified more than 2,000 militants who are part of Wagner PMC, including their names, places of residence and other personal data.