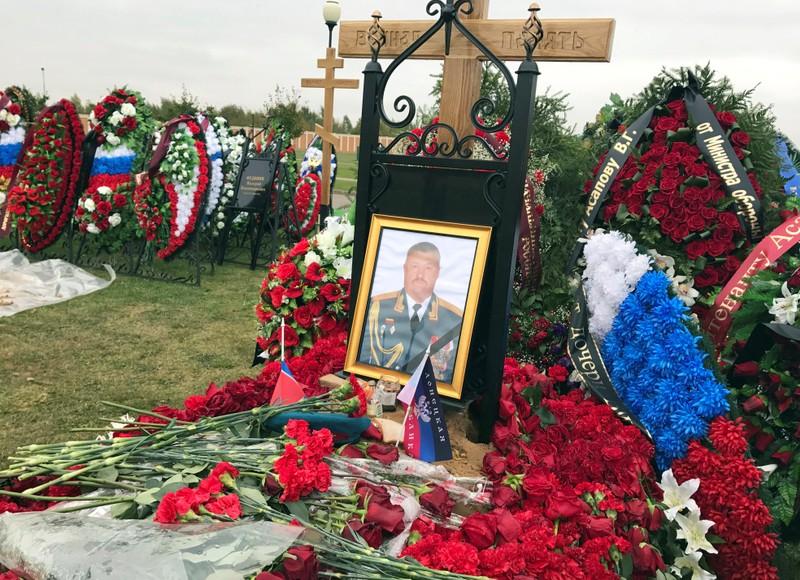 REUTERS
When a Russian General was killed while on official assignment to Syria it turned out that two years earlier the same man used a cover-up name (General Primakov, call sign "Fog") while on a secret mission to Donbas, a traditional practice of the Russian military aimed to hide Moscow's central role in a conflict that the Kremlin claims is entirely homegrown.
The Kremlin has repeatedly denied providing military support for Donbas militants, Reuters recalls.
However, five members of anti-government militant groups in eastern Ukraine independently told Reuters that Asapov was a commander in the armed forces in one of them, the self-proclaimed Donetsk People's Republic.
Specifically, two of them said, Asapov commanded their key armed division, the First Army Corps.
Asapov's younger brother Vyacheslav also confirmed that his brother was in Ukraine.
"He was there. For an entire year," he told Reuters in September, several days after giving a eulogy at his brother's funeral.
"How did he feel about it? He was okay with it, like any military man," he said by telephone from the Asapovs' hometown in the Kirov region.
Asked to comment on Asapov's case, the Kremlin said it had no information and suggested sending questions to the defense ministry. The ministry did not reply to a request for comment.
Read alsoRussian army general, ex-commander of "DPR" militants, killed in Syria - mediaThree militants said Asapov was not the first general seconded to be their leader, and that there continues to be a rotation of Russians in charge of the rebel army.
Asked whether the so-called defense ministry of the "Donetsk People's Republic" plays any military role, a senior militant commander told Reuters: "No. The defense ministry deals only with politics and humanitarian activities."
Asapov's story once again shows a deeper Russian involvement in the conflicts in both Ukraine and Syria than Moscow has been willing to admit. It also shows the inner workings of the strategy of "hybrid warfare", whereby Russia projects power by putting undercover people in command of local forces without publicly risking large numbers of boots on the ground.
Asapov's name was added in 2016, labelled by Ukrainian intelligence as a "war criminal" for his senior position in militant forces.
When he showed up in Ukraine, Asapov wore a uniform without insignia, said one of the separatists who met him at the time.
When he was formally introduced to the fighters, "we were told our commander had arrived," the senior militant commander said.
Many rebel officers knew Asapov was a Russian general without being told, he said.
"It was clear anyway... If Russia sends aid, ammunition here, they need to watch it so that this wouldn't be embezzled," he said.
Read alsoOSCE observers spot militant wearing armband of Russian members to JCCCRussian President Vladimir Putin himself has said no Russian troops have ever been deployed in Ukraine, not at the beginning of the rebellion in the east and not anytime since.
Asked about instances of Russian servicemen captured in Ukraine, Putin said in one case that a group crossed the Russian border into the country by accident.
In a second case, when confronted by an UNIAN correspondent during an annual press conference in Moscow, he conceded that those captured may have included "people who dealt with certain issues including in military sphere", but added: "that does not mean we have regular Russian troops there."