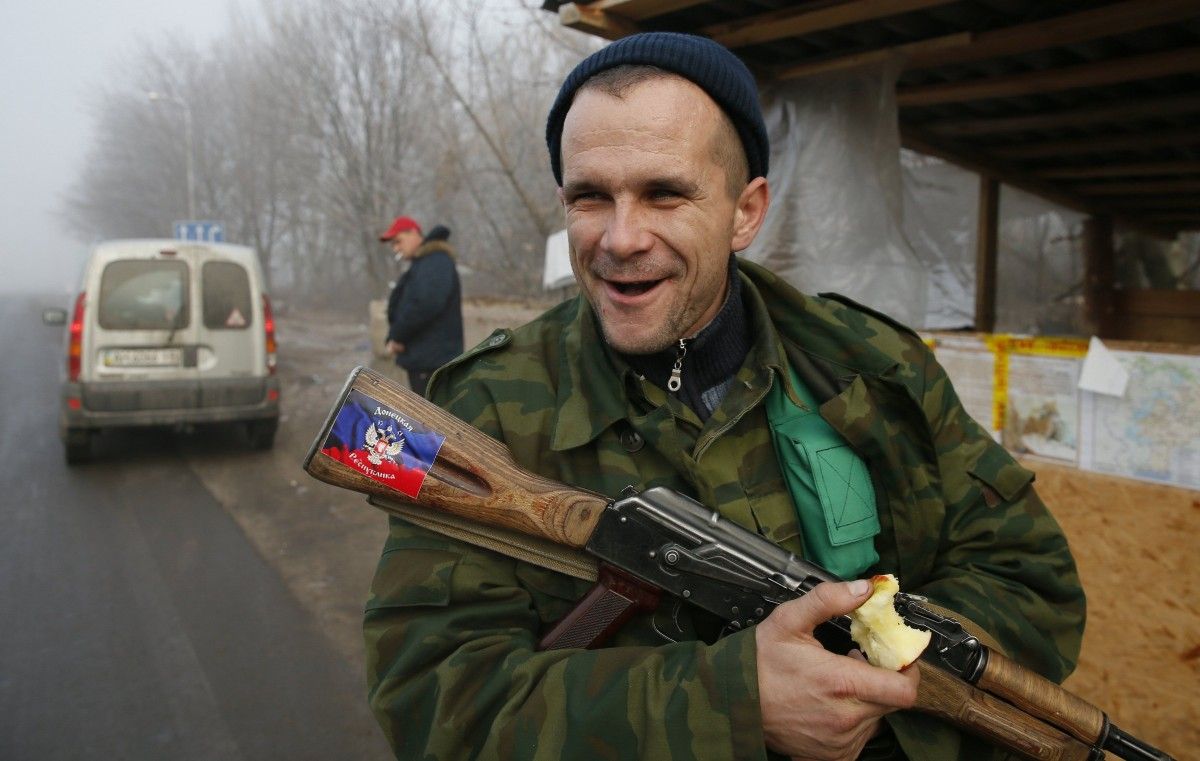 REUTERS
The official from the Ukraine's Security Service, SBU, Ihor Guskov, told Ukrainian television on Friday that at least seven Serbian mercenaries were fighting in eastern Ukraine as part of a private Russian military unit, called Wagner, one of whom was now dead.
"We are well aware of eight Wagner mercenaries. One of them was killed," Guskov told journalists without specifying the name of the killed Serb or the date of his death, according to BalkanInsight.
According to him, the dead Serb was buried in Moscow and had also participated earlier in the war in Syria, in which Russia has intervened heavily on the side of the Syrian government.
"Another seven people [from Serbia] are also known to the Security Service of Ukraine," Guskov added.
Ukraine has expressed irritation before over what it sees as Serbia's failure to stop its nationals from fighting on the side of pro-Russian separatists in eastern Ukraine.
Read alsoBalkanInsight: "Serbs flocked to help Russian 'brothers'"Foreign Minister Pavlo Klimkin in November called on Serbia to respect his country's sovereignty and territorial integrity by taking action to stop this phenomenon.
In an interview with BIRN on November 1, 2017, Ukraine's ambassador to Serbia, Oleksandr Aleksandrovych, said Serbia was not doing nearly enough to stop Serbs from traveling to Ukraine and fighting on the pro-Russian side in the east.
The interview heightened tensions between Kyiv and Belgrade, which has taken a neutral stance over Russia's annexation of Crimea and generally prioritizes historic ties to Moscow.
Far from apologizing to Kyiv, Serbia's Foreign Ministry accused Ukraine's ambassador of seeking to wreck its warm relations with Moscow.
As BIRN has reported, social media posts from the Ukrainian battlefields have enabled prosecutors in Serbia and Montenegro to prove the illegal military action of their nationals in Ukraine.
Among the Serbian citizens allegedly fighting in Donbas region is Dejan Beric, who recently confirmed to BIRN that he is indeed fighting on the pro-Russian side in Ukraine.
The Ukraine security service on Friday said that the SBU, apart from the fighters in the Wagner group, had informed Serbia about several hundred other Serbs who it says are also present in eastern Ukraine but not registered as participants of this particular group.
He said he had still not received any answers about this from Belgrade.