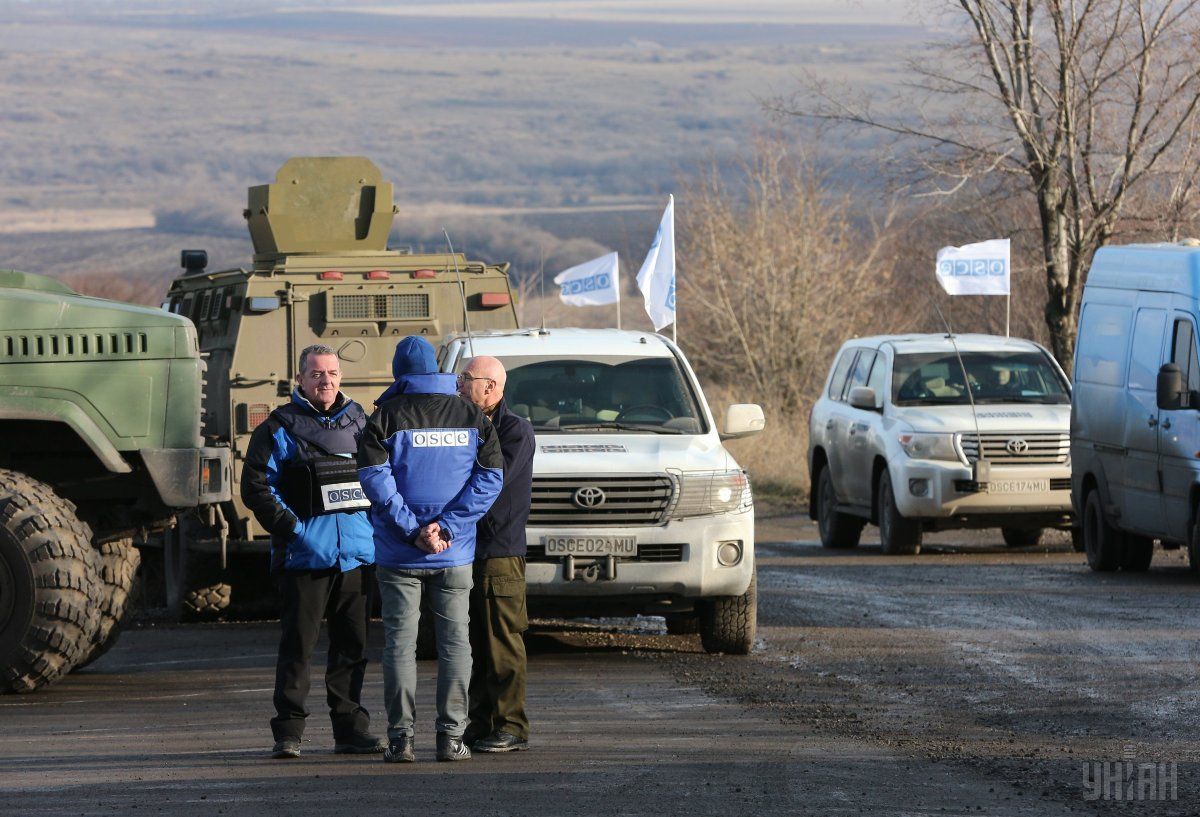 Photo from UNIAN
The U.S. Mission to the OSCE continues insisting that the Russian Federation is behind the war in Donbas, eastern Ukraine.
"We enter the fifth calendar year since Russia instigated this conflict. While we have an agreed-upon path to a peaceful outcome in the form of the Minsk agreements, progress towards this worthy goal remains elusive. The Russian Federation still refuses to take responsibility for its role in the conflict, despite the crushing weight of evidence that it arms, trains, leads, and fights alongside anti-government forces in eastern Ukraine," U.S. Charge d'Affaires, a.i. Harry Kamian said at a meeting of the OSCE Permanent Council in Vienna, Austria, on February 8.
Read alsoUkraine says Russia attacks its border guards in Luhansk region across the border"When Moscow signed the Minsk agreements we hoped Russia would abide by its commitments and take the necessary steps to end the bloodshed in the Donbas. What is clear after 40 recommitments to the ceasefire, however, is that Russia can rein in its forces whenever it chooses," he said.
"We hear stale points about how Ukraine is on the brink of civil war and this is an internal conflict. Again, let me underscore: the starting point for a peaceful outcome in this conflict is Russian action in implementing a cease fire, disengagement of forces, and the cantonment of weapons proscribed by the Minsk agreements," he added.
The OSCE Special Monitoring Mission to Ukraine reported that 2,160 explosions in Donetsk and Luhansk regions were recorded on February 6 and February 7.