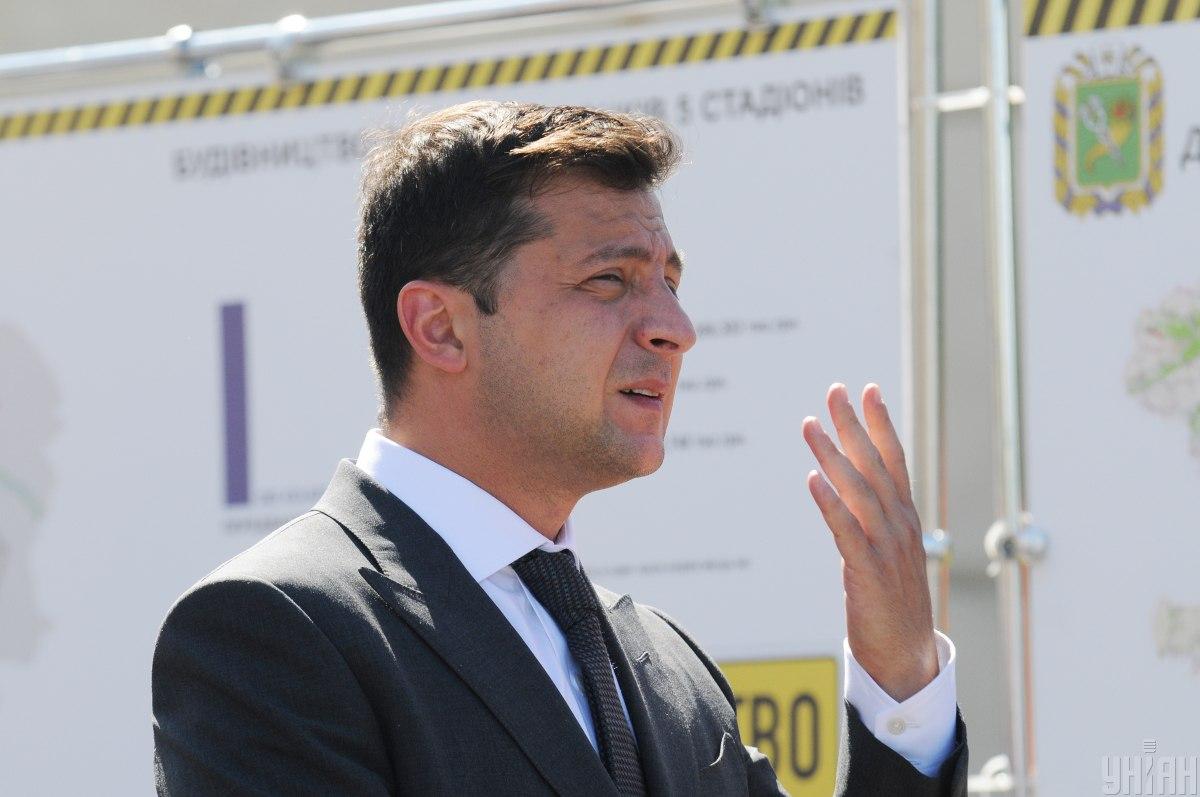 Photo from UNIAN
Ukrainian President Volodymyr Zelensky has reacted to the ceasefire violations in Donbas, saying Russia must adhere to the agreements reached at the level of the Trilateral Contract Group.
"We react immediately," he told journalists during a working trip to Sumy region when asked why he does not respond to the ceasefire violations in the east of the country, an UNIAN correspondent reports.
"There are some things that we do not discuss in the media, because our task is to protect not only one person, but to protect 40 million people of our independent Ukraine... As for [ceasefire] violations, I'll tell you frankly: this is a difficult job for today, which only can be, namely to save the lives of our Ukrainians," Zelensky said.
Read alsoTwo Ukrainian soldiers injured in landmine blast in DonbasAccording to the president, it is difficult for him to "communicate superficially on this topic" since he is "very deep in this topic." "I cannot answer very superficially, especially when you communicate with parents who have already lost their children," he said.
"As for the 42-day ceasefire: the truce had been observed until the provocation that took the life of our soldier. At the level of foreign ministers, and not only, we contacted the Russian Federation, which must comply with the agreements that were [reached] at the level of the Trilateral Contract Group," Zelensky added.
Escalation in Donbas: latest
On September 6, the situation in the zone of the Joint Forces Operation aggravated: a Ukrainian soldier was killed and another was wounded.
On the morning of September 7, the bodies of two military were found, who had been deployed to put out steppe fires in Luhansk region.
Another two soldiers were injured as a result of a mine blast of a military tanker truck.
Ukrainian Foreign Minister Dmytro Kuleba initiated urgent talks with his Russian counterpart Sergei Lavrov due to the aggravation in Donbas.