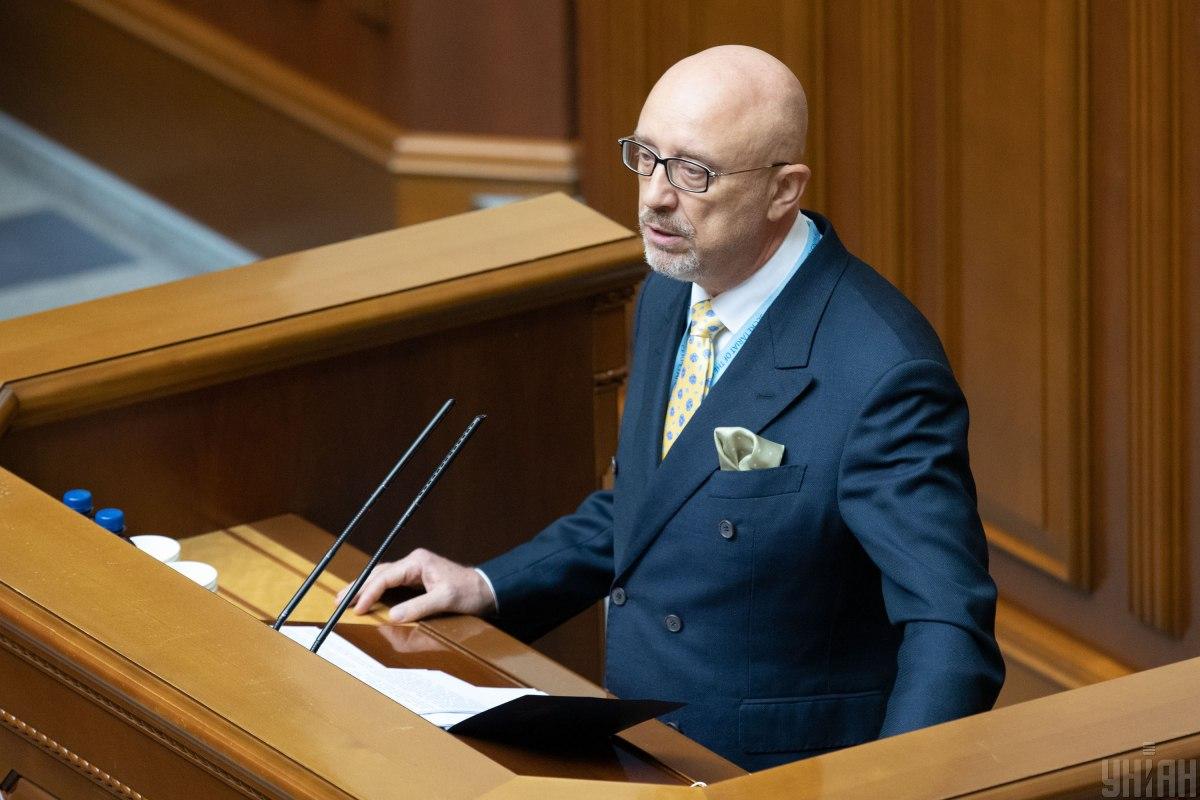 The issue of peacekeepers in Donbas is still on the agenda / Photo from UNIAN
Ukraine's Deputy Prime Minister for Reintegration of Temporarily Occupied Territories Oleksiy Reznikov says the issue of deploying a UN peacekeeping mission to Donbas has been postponed, but it has not been removed from the agenda.
"The issue of peacekeepers was once discussed by our diplomats at the level of the UN Security Council. There was a discussion about the nature of this mission (establishing or maintaining peace), where exactly the peacekeepers will be deployed: throughout Donbas, along the contact line, or on the border with Russia. There were two positions in dispute and, theoretically, they could have come to a compromise somewhere in between, but they postponed it," he told Ukrainian Pryamiy TV channel, as reported by the RBC Ukraine news agency.
Reznikov suggested the issue of the peacekeeping mission in Donbas could be included in the agenda of the Normandy Four summit.
Read also"One-time inspection" in Donbas could take place in a few days – KravchukHowever, before deciding on the peacekeepers, the UN Secretary General will have to send an assessment mission to the region. This implies a request for budget funding, which must be approved by the UN Security Council, the official added.
Latest developments in Donbas
So-called "DPR leader" Denis Pushilin threatened to open fire on Ukrainian army positions from 08:00 a.m. local time on September 7.
As grounds for such a move, Pushilin claimed violations by Ukrainian forces of the latest ceasefire agreement sealed on July 22. He demanded that Ukrainian troops undo the trenches that had allegedly been dug after July 22, and warned that they "have every right" to act to eliminate the alleged violations.
In turn, Commander of the Joint Forces, Lieutenant General Volodymyr Kravchenko said the Ukrainian troops had not violated any agreements.
On September 6, the OSCE Special Monitoring Mission to Ukraine confirmed there had been no violations of the ceasefire agreements by the Joint Forces.
On September 9, participants in a Trilateral Contact Group meeting agreed on a joint inspection near Shumy with the participation of a representative of the OSCE coordinator.
The President's Office said the relevant agreement on the inspection had been reached to refute fake news and prevent new provocations.
On September 10, the Office of the President of Ukraine said the "one-time inspection" had been suspended over continuous change in the Russian side's demands.
At 14:15 local time on September 10, Russian occupation forces in Donbas opened fire on Ukrainian positions near Shumy.