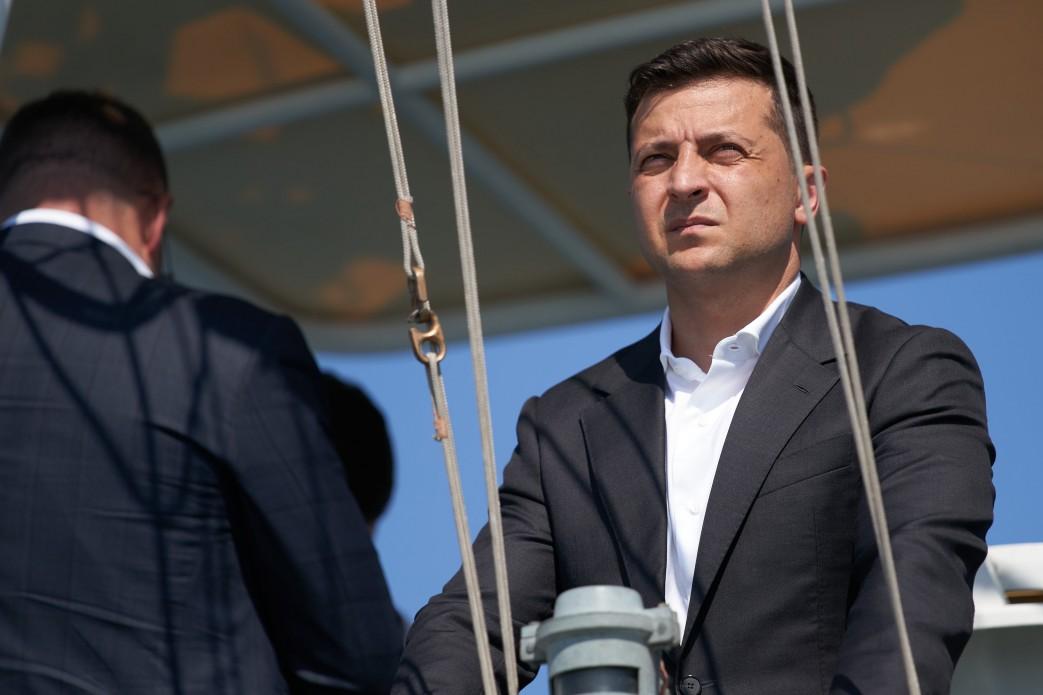 Volodymyr Zelensky / president.gov.ua
Ukrainian President Volodymyr Zelensky has said if everything depended only on the Ukrainian side, it would be a real ceasefire in Donbas.
"We are fighting to ensure that this regime is not violated... If everything depended only on our side, I am sure it would be real ceasefire. We would move on to the next steps, to the next stages of the war," he told journalists in Donetsk region, according to the president's press service.
Zelensky said the Ukrainian side is doing its best to maintain ceasefire and save the lives of Ukrainian servicemen.
At the same time, he said many questions and problems arise in the process of preserving ceasefire.
Read alsoDonbas truce: Ukraine reports enemy provocation on contact line
"We pray to God, and are grateful to our military. The most important thing we want is to maintain this ceasefire. It is very important for us just not to lose our servicemen every day. I can't guarantee anything, but I'll tell you – we do our best, we do a lot of things both in Ukraine and at meetings in the Minsk format, as well as during video conferences of the Trilateral Contact Group (TCG). We will continue to keep our fingers crossed," the president added.
Background
Participants in the Trilateral Contact Group (Ukraine, Russia, and OSCE) on the peace settlement in Donbas on July 22 agreed on a full and comprehensive ceasefire on the contact line from 00:01 on Monday, July 27.
The new ceasefire regime was enforced at 00:01 Kyiv time on July 27.
However, the Russian Federation's armed formations continue to provoke the Ukrainian military in defiance of ceasefire agreements reached.