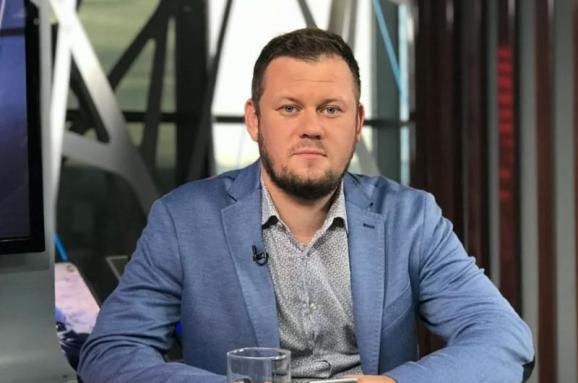 Journalist Kazansky represented certain areas of Donetsk region
The Ukrainian side has informed other participants in Trilateral Contact Group (TCG) talks in Minsk that advisers to the Ukrainian delegation who represent the so-called certain (Russia-occupied) areas in Donbas, eastern Ukraine, will take part in TCG subgroups' meetings on a regular basis.
Donbas residents have recently joined the Ukrainian envoys to the TCG for the first time to hold consultations under the Minsk agreements, Ukrainian President Volodymyr Zelensky's Office said.
Read alsoTwo IDP journalists to take part in Donbas settlement talks
In particular, Ukrainian journalists Denys Kazansky and Sergiy Garmash acted on behalf of the certain areas of Donetsk region, while Chairman of NGO Luhanske Zemliatstvo (Luhansk Community) Vadym Goran and doctor Kostiantyn Libster represented the certain areas of Luhansk region.
The Minsk agreements on the settlement of the Donbas crisis foresee that Kyiv should coordinate particular issues, namely local elections, with representatives of the certain areas of Donetsk and Luhansk regions. The agreements do not stipulate that these should be members of the self-proclaimed "Donetsk People's Republic" and "Luhansk People's Republic." The Ukrainian authorities consider internally displaced persons (IDPs) to be eligible to represent Donetsk and Luhansk at the Minsk talks.
All the four representatives are IDPs and do not live in Russia-controlled territory in eastern Ukraine now. They were invited by the Ukrainian side to join the Minsk talks, where they stressed the need that parameters of the peace settlement should be agreed with those who voice interests of over 1.5 million IDPs forced to flee from the Donbas war.