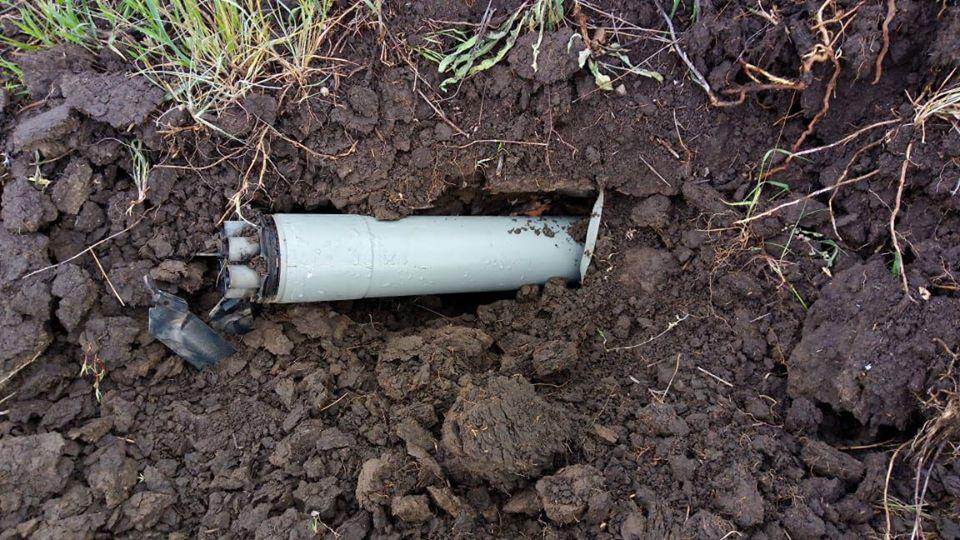 facebook.com/don.gp.gov.ua
Russia-controlled forces have shelled the village of Pavlopil in eastern Ukraine's Donetsk region, according to the press service of the regional prosecutor's office.
At the hit site in Pavlopil's residential neighborhood, law enforcers discovered what turned out to be an unguided rocket, which is in service with the Russian army.
Read alsoExecutions of troops in Donbas: evidence of Russian atrocities handed to the Hague court
"During the pre-trial investigation, it was established that on May 3, 2020, representatives of the 'DPR' terrorist organization, operating under the control of the Russian Federation, launched rocket fire from proscribed weapons on the residential part of the village of Pavlopil in the Volnovakha district of Donetsk region. During an inspection at the site, an unguided rocket type NUR-80, with a range of about 2 km, which is in service with the Russian Federation, was discovered," prosecutors said in a statement..
The material evidence found has been attached to the case file in criminal proceedings under Art. 438 (violation of laws and customs of war) of the Criminal Code of Ukraine.
Another fact of armed aggression of the Russian Federation has been documented.
Factual evidence will be forwarded through the Office of the Prosecutor General to the International Criminal Court in The Hague.
Pre-trial investigation is underway.