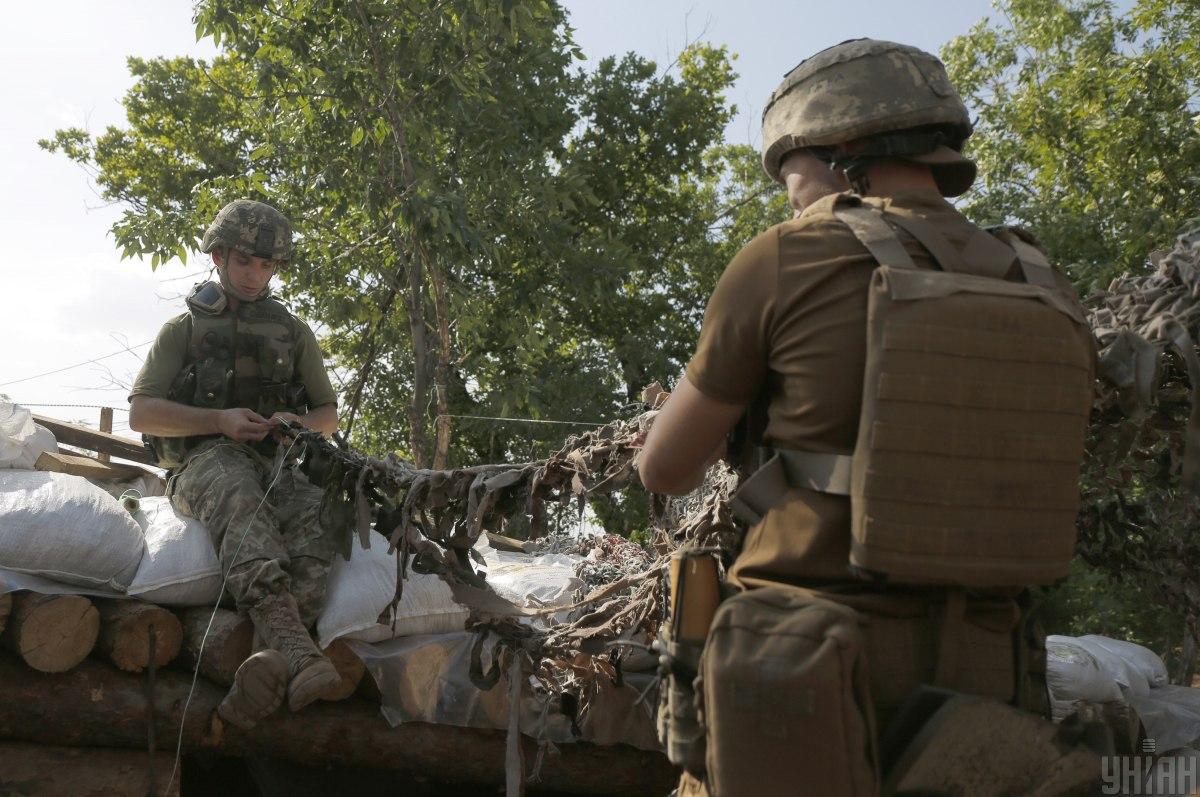 Photo from UNIAN, Anatoliy Stepanov
The Trilateral Contact Group for Donbas settlement on September 9 held an extraordinary meeting via video conference.
The meeting aimed to prevent the disruption of a full and comprehensive ceasefire established on July 27, the Ukrainian President's Office reports.
The OSCE has once again confirmed groundlessness of any allegations put forward against the Armed Forces of Ukraine in the area of the town of Shumy between July 5 and September 2.
"This is a fact set out in our report of September 5," Chief Monitor of the OSCE Special Monitoring Mission to Ukraine Yaşar Halit Çevik said.
The participants in consultations agreed on a joint inspection in the area of the inhabited locality of Shumy with the participation of a representative of the OSCE coordinator.
Read alsoZelensky on ceasefire violations in Donbas: Russia must adhere to agreements"The Ukrainian party will provide logistics and security guarantees to all participants in the inspection," the report says.
"This day gives us hope that the ceasefire will continue to be observed by all parties. To this end, the Ukrainian party will use any mechanisms both within the TCG and within the Normandy format, which will save the lives of Ukrainian servicemen and civilians. We remain fully committed to the peace process and the implementation of the agreements reached," head of the Ukrainian delegation to the TCG, Leonid Kravchuk, emphasized.
Developments near ​​Shumy: enemy threats
The self-styled leader of the Russian puppet "DPR" in eastern Ukraine, Denis Pushilin, threatened to open fire on Ukrainian Army positions from 8:00 on September 7.
As grounds for such move, Pushilin claimed violation by Ukrainian forces of the latest ceasefire agreement sealed on July 22. He demanded that Ukrainian troops undo the trenches that had allegedly been dug after July 22, and warned that they "have every right" to act to eliminate the alleged violations.
In the light of Pushilin's threats, Ukraine called for an extraordinary meeting of the Trilateral Contact Group on September 6, but the meeting never took place.
On September 7, no attacks were reported in the area, while Pushilin stated he was postponing the date of the shelling, setting it for 10:00 on September 9.
On September 9, the enemy refrained from attacks in the area of Shumy, again, while calling to hold an extraordinary meeting of the Trilateral Contact Group at 12:00 on the same day.
What is TCG
The Trilateral Contact Group for Donbas settlement is a group of representatives from Ukraine, the Russian Federation, and the Organization for Security and Co-operation in Europe that was formed in 2014 as means to facilitate a diplomatic resolution to the war in Ukraine's Donbas region.
Representatives of the so-called "DPR" and "LPR", the unrecognized entities widely supported by the Russian Federation, are not officially a party to the TCG.