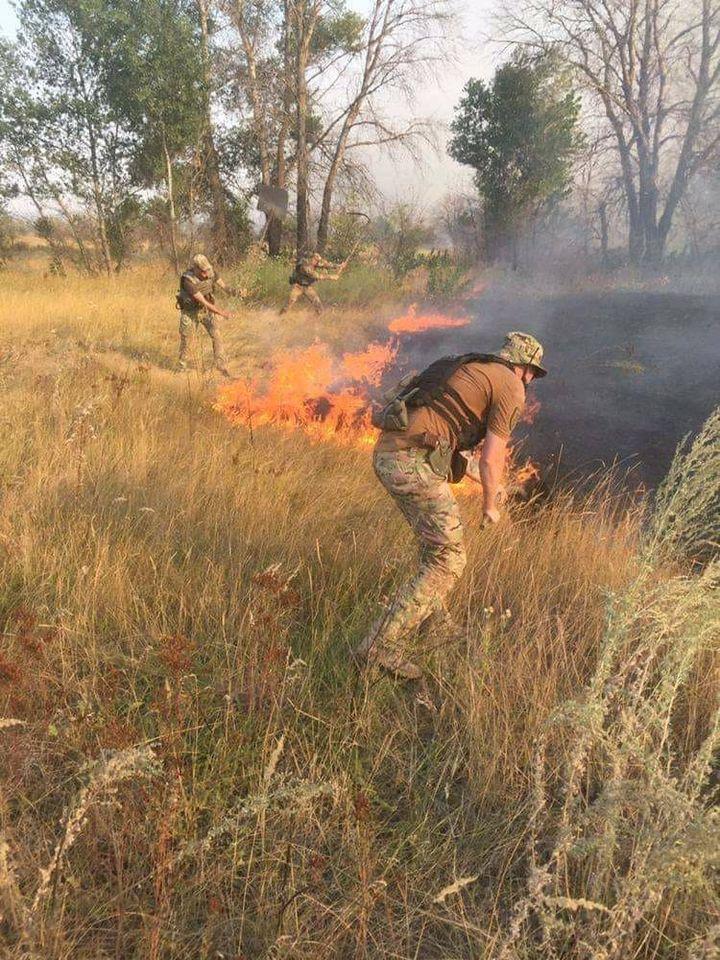 Luhansk regional state administration
In close proximity to the line of contact in eastern Ukraine's Donbas warzone, two Ukrainian soldiers cut off from the rest of the unit amid wildfire response efforts have been killed in a landmine blast.
The two are believed to have been trying to get back to their unit bypassing the area where the fire was raging before stepping on an enemy minefield, the Skhid Operational Tactical Grouping Command reported.
Read alsoUkraine convenes TCG meeting over puppet "DPR" leader's threats to open fire on JFO units in Donbas"The troops had been cut off by the flames from the rest of the personnel near Verkhniotoretske (Yasynovata district of Donetsk region)," the statement says.
Wildfires in Donbas: background
On September 2, some 24 hotbeds of dry grass wildfire were recorded on an area of ​​about 1,200 hectares.
 On September 3, while extinguishing a fire, two soldiers with the Joint Forces suffered thermal injuries.
Joint Forces Operation Headquarters suggested that the large-scale wildfires in Luhansk region could be a result of deliberate arson by enemy forces.