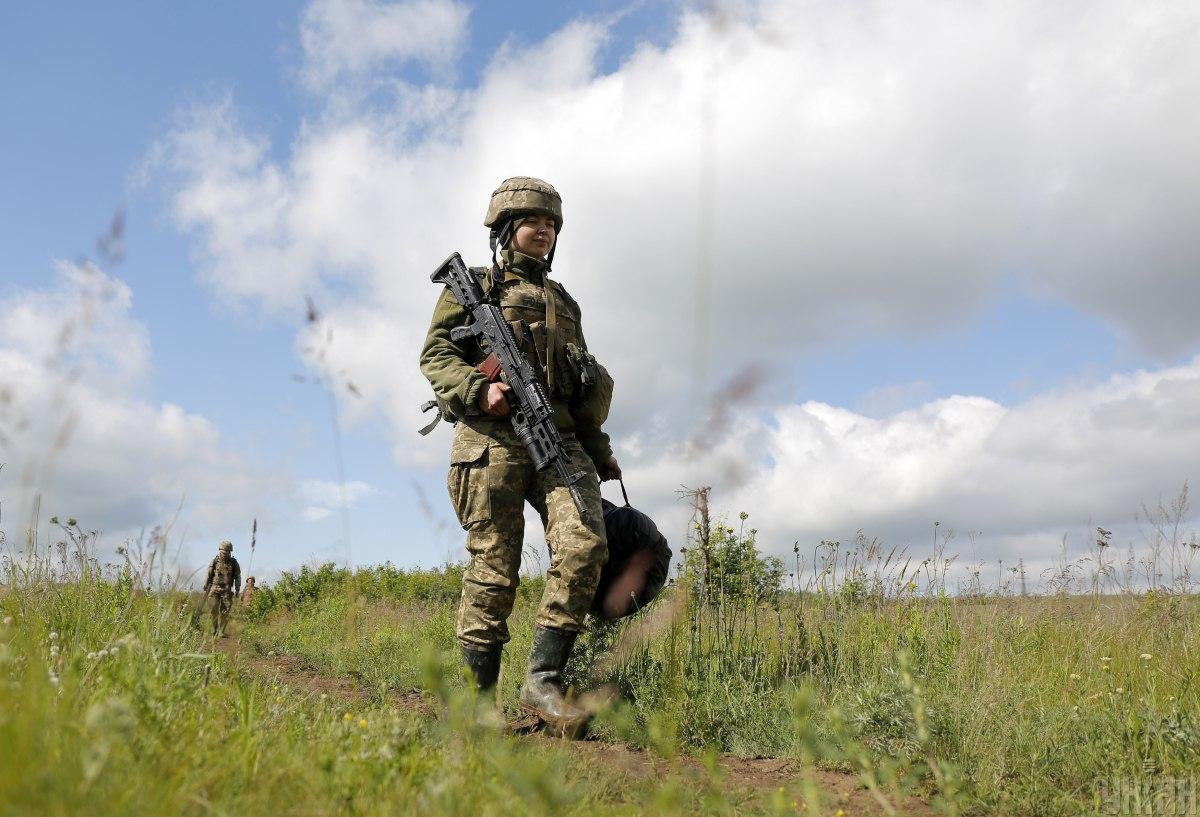 Photo from UNIAN
The Office of the President of Ukraine has explained why the so-called "one-time inspection" of Ukrainian positions near the village of Shumy agreed on at a special meeting of the security subgroup of the Trilateral Contact Group (TCG) on Donbas settlement will not take place.
"As we anticipated, members of illegal armed formations in certain areas of Donetsk and Luhansk regions [ORDLO] did not expect that Ukraine's approach would be constructive. Believing in their own propaganda and being out of touch with reality prevents them from adequately assessing the ongoing events," as reported on the president's website.
As of Thursday morning, the Ukrainian side had received a number of demands that contradict each other, as well as distorting the nature of the ceasefire agreements and further humiliating the OSCE as a reliable and objective mediator.
"That is why a 'one-time inspection' visit to exclusively one site agreed on within the TCG's Security Working Group will not take place over continuous change in the Russian side's demands," it said.
Read also"Joint inspection" with Russian proxies in Donbas suspended – sourceThe President's Office also says the OSCE has repeatedly confirmed the Ukrainian side in no way violated the terms of the ceasefire in Donbas. Ukraine has closely adhered to all the conditions for six weeks since July 27.
"We can and want to do this further to move from the 'ceasefire' in Donbas to a lasting peace," the report said.
Members of illegal armed formations demonstrate they have a completely different goal, namely, media hype instead of peace, the President's Office added.
Background
So-called "DPR leader" Denis Pushilin threatened to open fire on Ukrainian army positions from 08:00 a.m. local time on September 7.
As grounds for such move, Pushilin claimed violations by Ukrainian forces of the latest ceasefire agreement sealed on July 22. He demanded that Ukrainian troops undo the trenches that had allegedly been dug after July 22, and warned that they "have every right" to act to eliminate the alleged violations.
In turn, Commander of the Joint Forces, Lieutenant General Volodymyr Kravchenko said the Ukrainian troops had not violated any agreements.
On September 6, the OSCE Special Monitoring Mission to Ukraine confirmed there had been no violations of the ceasefire agreements by the Joint Forces.
On September 9, participants in the TCG meeting agreed on a joint inspection near Shumy with the participation of a representative of the OSCE coordinator.
The President's Office said the relevant agreement on the inspection had been reached to refute fake news and prevent new provocations.