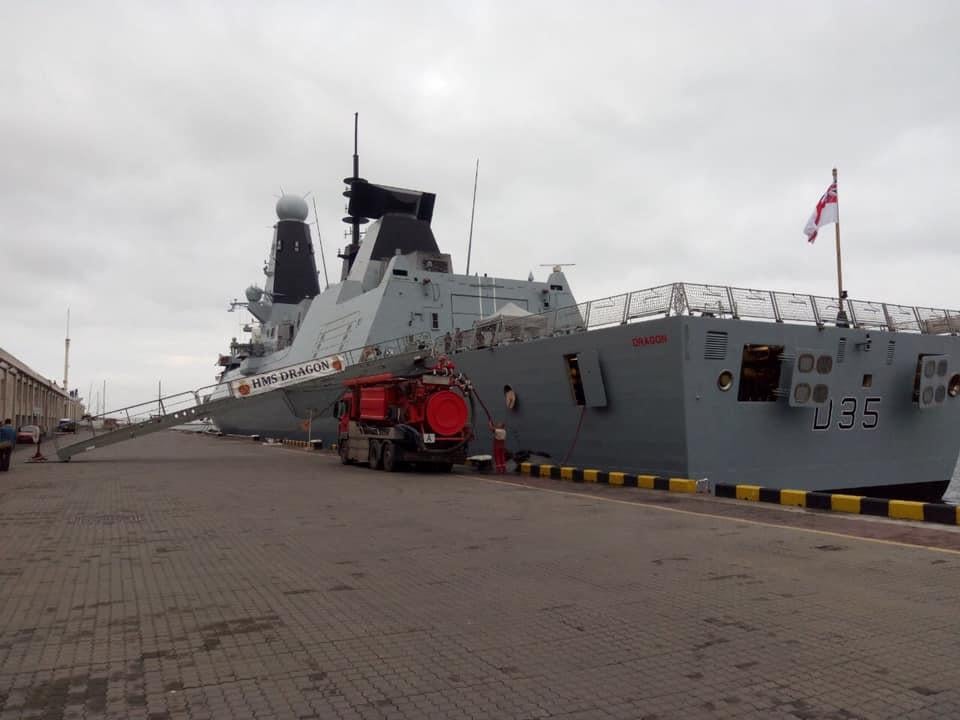 UK's Royal Navy destroyer HMS Dragon / Photo from Ukrainian Army's Special Forces Command
Ukrainian intelligence officers and their colleagues from NATO member states have held joint maritime training on UK's Royal Navy Type 45 destroyer HMS Dragon.
Read alsoReuters: Britain to lead training program for Ukrainian Navy"Intelligence operators of the 73rd Special Forces Naval Center named after Ataman of the Cossack Host Antin Holovaty have held joint exercises with their colleagues from NATO member states on UK Royal Navy's destroyer Dragon," the press service of the Ukrainian Army's Special Forces Command wrote on Facebook on October 10.
"Boarding operations on the destroyer, close combat and clean-up operations were practiced during the exercises," the report said.
Joint exercises are held as part of the UK-established Operation ORBITAL mission.
Operation ORBITAL in brief
In 2015, the UK established a training mission, Operation ORBITAL, in response to a request from the Government of Ukraine.
In 2018, the UK expanded the scope of Operation Orbital to deliver training to the Ukrainian Navy and Marines, who face increasing threats in the Black Sea and Sea of Azov.
In 2019, the UK extended the mission, for another three years, until March 2023.
Dragon destroyer in Ukraine: What is known
On October 7, HMS Dragon arrived at the port of Odesa as part of a friendly visit.
The warship's visit will last until October 12 this year.
The destroyer joined the Royal Navy in early 2012. On each side of its body, there is an image of the Welsh dragon Y Ddraig Goch – the national symbol of Wales. This is the only ship of the Royal Navy that was decorated in such a way.